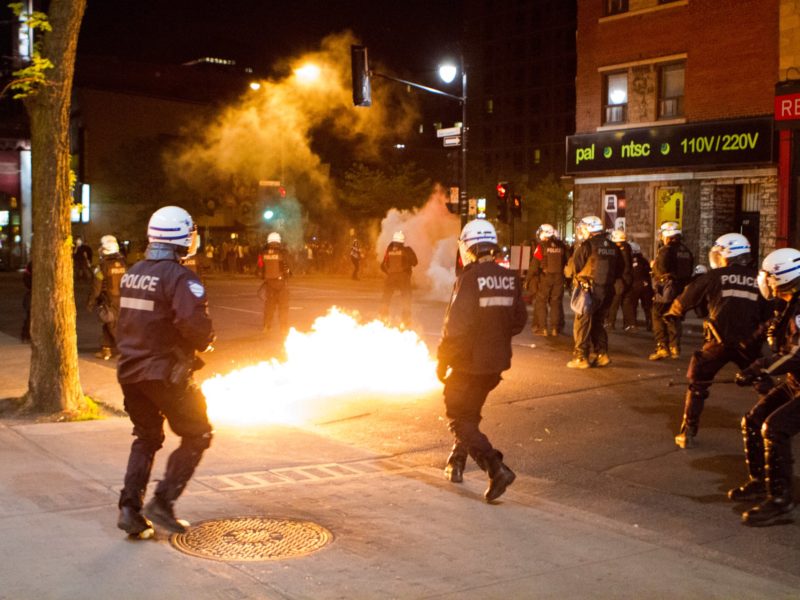 MONTREAL – Hundreds of rowdy revelers were arrested and businesses were looted in Montreal after an opposing team beat the Boston Bruins to win the Stanley Cup.
"We did it!" said Michel Tanguay after pushing a SPVM vehicle onto its side on Peel Street. "The musical note team beat Boston!"
Windows of local businesses were smashed along Ste Catherine Street while inebriated fans mounted street lights to vindictively celebrate the 4-1 loss of their rivals.
The city of Montreal, which was home to the most temporary fans for the team in blue jerseys, intently watched the remaining games of the playoffs sharing all of its ups and downs.
"There were a few scary moments, especially when the other team was short handed in the first, but that team from the Midwestern US pulled through," said Maurice DeWitt. "I shed tears of joy when I saw Brad Marchand reaction at the end of the third period knowing he would not be hoisting the Cup."
Montreal mayor Valérie Plante announced the city will close several streets this weekend to make way for a defeat parade.