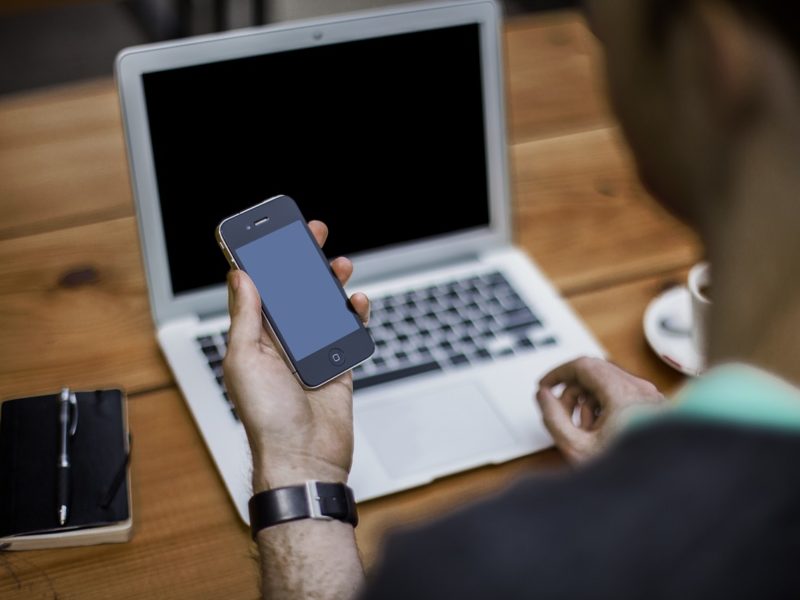 MONCTON, NB — Three Apple products were pronounced dead at the scene this morning in what law enforcements are calling, "A technology triple homicide."
"It is difficult for me to comprehend a loss of this magnitude" stated Rob Cooper, the owner of the devices, "I haven't received a text or checked my instagram in hours."
Officials revealed that Cooper lent his chargers to his cousin, Rachel Robbins, who failed to return them before Cooper's phone, laptop, and iPad died, despite her knowledge that Coopers devices were running on less than 20%. Authorities have not confirmed that Robbins is guilty, but the perpetrator is believed to be someone close to the devices. Robbins is currently being questioned at the Apple store genius bar.
"There was death and devastation everywhere, lifeless screens scattered the floor " stated Maya Cohen, a friend of Cooper, who bore witness to the tragedy, "My heart goes out to Rob. He's been incredibly strong, especially considering that he hasn't been able to snapchat any of this."
After the massacre had begun, Cooper frantically tried to text out one last message and send one last picture of his soy latte to his instagram followers, but to no avail. The phone was dead.
"I just wish I could've said goodbye" stated an inconsolable Cooper, "they were so young. My phone still had a year left before the planned obsolescence kicked in."
The case has renewed calls for lawmakers to reconsider changes to charger control laws. Activists are calling for stricter regulatory measures to ensure that the transfer of chargers are not made to radicalized individuals such as the culprit in today's tragedy. However, some right leaning government officials say it's too soon after the tragedy to start talking about charger limitations.
A candle lit vigil will be held for the dead at Cooper's home later today. In lieu of flowers, Cooper is requesting that donations be made to his Venmo so he can purchase back-up chargers and ensure a tragedy such as this never occurs again.
At press time Cooper reflected on how he will move forward following the tragic event: "I guess I'll just be alone with my own thoughts now…?"