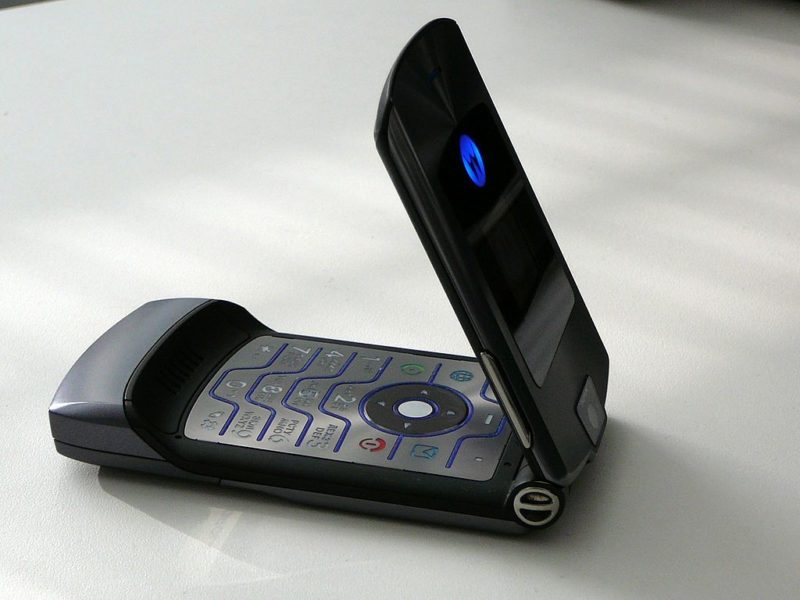 TORONTO – After nearly two decades, a family feud was finally put to rest during a celebratory dinner after 30-year-old Karleigh Byrne was gifted a Motorola Razr V3 by her parents for her recent graduation from the University of Toronto's Faculty of Medicine.
"Honestly, I had to pinch myself to make sure I wasn't dreaming," stated a puffy-eyed Byrne, who aspires one day to become a child psychiatrist. She stated that she first asked for phone back in 2005 for her sweet sixteen.
"I swear to God, unwrapping that present in 2005 was the happiest moment in my life because there it was— the box for the Motorola Razr V3" whispered Byrne, as she turned away from their view. "It was hot pink just like Alexa's, and it listed all its specs right there: a 0.3-megapixel digital camera with flash, and 5MB of non-expandable internal memory that I already planned to fill with pics of me and my girlfriends during our late night slumber parties."
She insists, however, that she has now forgiven them as she recognizes that their withholding nature aided her in excelling professionally, allowing her to purchase an iPhone XR all on her own. With an unnerving smile, she concedes, "… it has a 12-megapixel back camera… a 7-megapixel TrueDepth front camera… 256GB of internal storage memory."
Tears welling up, she explains that happiness ended the moment she opened that box in 2005. "No phone, just a ripped DVD with a note that read 'please watch.'" Byrne explained that the DVD contained an episode of Degrassi: the Next Generation— the one where Manny flashes her breasts at Peter's camcorder, and a subsequent video message from Byrne's own parents saying that "they're raising a doctor, not a concubine."
Byrne, however, confesses that none of that matters anymore now that her parents finally bought her that Razr. "It's more than a phone, it's a symbol that my parents really do care, that, my fairytale finally has a happy ending— and that ending will include Pete Wentz's leaked nudes and a Crazy Frog ringtone."
At press time, it's been revealed that Byrne's mom had made an additional promise during the meal to take her bra shopping once she becomes a real doctor.