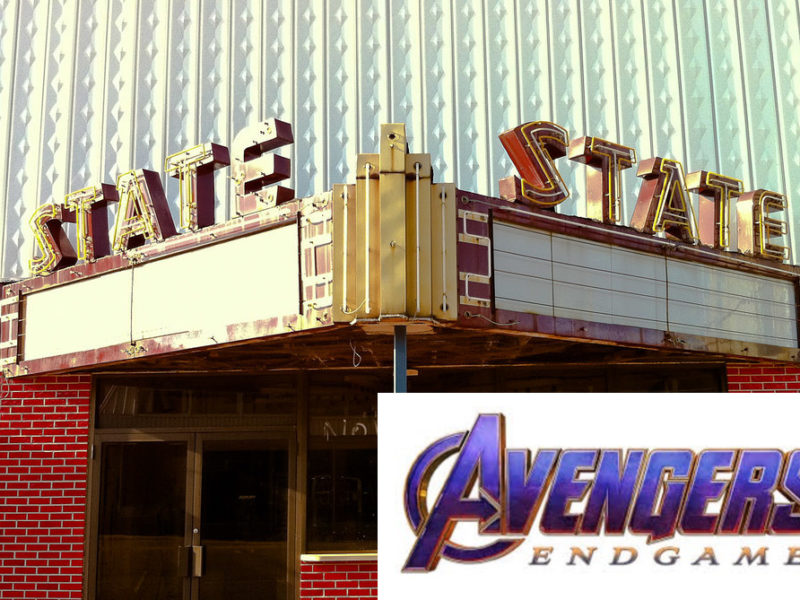 HOLLYWOOD — As Marvel Studios' epic film Avengers: Endgame breaks box office records, fans across the world have cheered as it offers a thrilling finale to every film ever made up to this point.
In the wake of Endgame's record-destroying opening week, fans are applauding the blockbuster that serves conclusion to every single film that has ever existed, from Iron Man to Citizen Kane to the Roundhay Garden Scene, the first movie ever filmed in 1888.
"I can't believe all the callbacks and cameos they fit in," exclaimed Marvel mega-fan Amber Merks, 27, after leaving her 4th viewing of Endgame. "When Captain America and Peewee Herman teamed up with Herbie the Love Bug and Scarlett O'Hara, I lost my mind!"
Film historian Werner Jensen exclaimed, "I had no idea that Ego the Living Planet would be revealed to also be Kurt Russell's character R.J. MacReady, and wrap up the ambiguous ending of John Carpenter's The Thing. Simply breathtaking!"
Now that Endgame has wrapped up the complex narrative threaded through every movie ever made, all of the major studios – including Disney, Universal, and Warner Bros – have mutually agreed to cease any and all production of films . As well, as television and online providers will similarly wind down operations of all film-producing businesses, in perpetuity.
Marvel Studios President Kevin Feige believes the decision to stop making all movies was the natural call, considering Endgame's cast of thousands, including some of Hollywood's hottest actors, beloved veteran stars, CGI armies, and 3 of the 4 "sexy Chrises".
"Now that fans have finally seen the scope and scale of Avengers: Endgame, they understand – we used up all the movies," Feige added, smiling broadly.
Across the industry, other directors have concurred. "I mean, I'd love to keep making films, but this was always the plan," explained A-List director Steven Spielberg, "Besides, after Endgame there's no craft services left in Los Angeles, so I don't even think we could keep making movies if we wanted to."
Representatives for the Motion Picture Association of America have unveiled plans for Los Angeles to offer all former actors and film tradespeople job retraining programs, as Hollywood pivots its signature industry towards aerospace manufacturing. "I mean, I was really enjoying making $25 million a picture," explained former leading man Tom Cruise, "but thanks to Avengers: Endgame, now I get to try being an 'assembly engineering specialist'. Cool!"
In a related story, a pre-Endgame marathon viewing of "Every Single Movie Ever Made" has left 6 hospitalized.