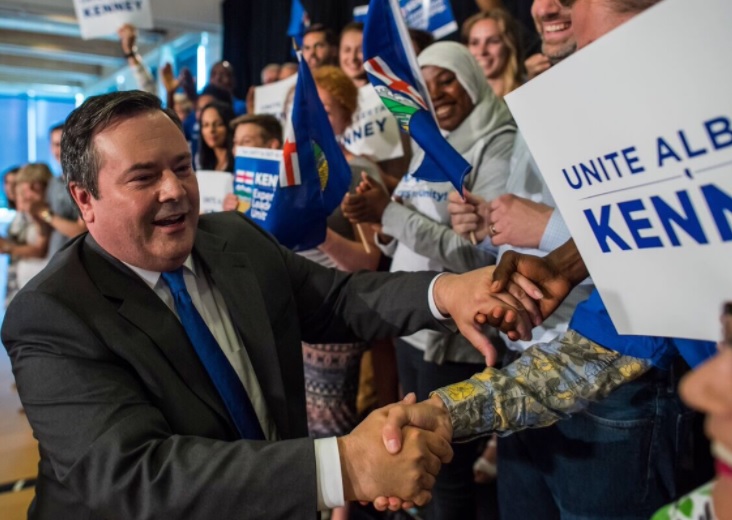 CALGARY – After thanking everyone who worked on the campaign and everyone who voted UCP, future Alberta premier Jason Kenney took a moment during his victory speech to give a special thank you to Rachel Notley, who he plans to use as his own personal scapegoat for the next five years or more.
"I cannot express the depths of my gratitude towards this woman," Kenney said, wiping away a tear. "For over forty years conservative parties ran Alberta in an unbroken chain of boom/bust cycles and presided over a squandering of our natural resources that borders on the criminal, actions for which we could blame no one but ourselves. We still tried, of course, blaming the feds and 'elites' and the very idea of centralized government, but it wasn't easy."
"Now, because of a single short stretch of NDP governance, I have someone to blame who is local, leftwing, and a woman. This is a gift that will keep on giving for as long as I am premier," Kenney said.
Kenney is already blaming Notley for not completing a pipeline that he, during his days as a federal cabinet minister in a majority Conservative government, had more control over than she ever did, and for not taking a hard stance against equalization payments, another issue he could've done something about when he was a federal MP.
"I'm gonna blame her for everything," Kenney said. "The price of oil, natural disasters, our teams losing the Stanley Cup playoffs, your favourite characters dying on Game of Thrones, you name it. Sky's the limit. Or no, it's not, because I'll also be blaming her for bad weather, satellite reception issues, and bird flu."
Rachel Notley could not be reached for comment because she is currently chugging a forty of craft beer and plans to continue chugging forties for the foreseeable future.