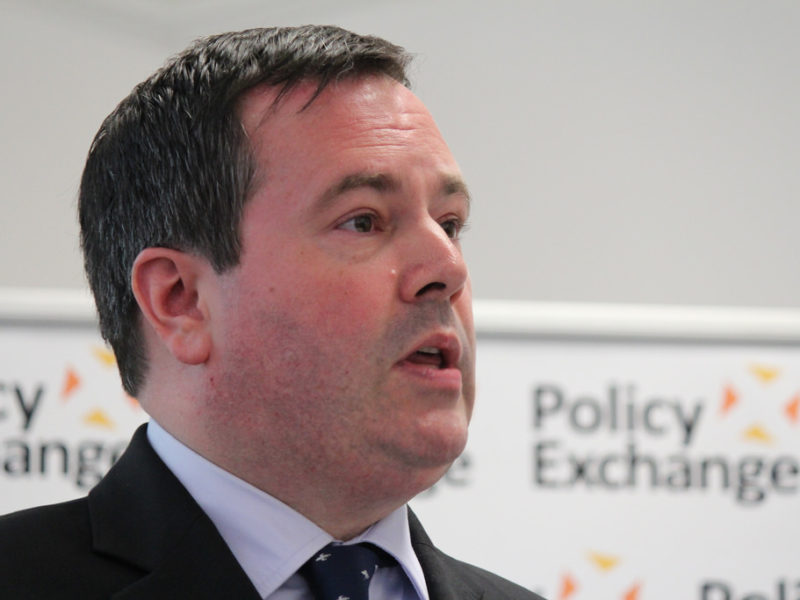 CALGARY – UCP leader Jason Kenney says that he's willing to personally murder all 5 million residents of British Columbia with his bare hands if the BC provincial government does not approve the Trans Mountain pipeline.
Kenney made his homicidal intentions known while at an election campaign stop in Calgary.
"If our neighbours to the west continue to be barrier in the pipeline construction process, I will have to do what's only fair; kill them," said Kenney to his supporters who applauded his bold murder plan. "This goes beyond the hollow promises of Rachel Notley's cut-off-their-arms policy. Albertans want real action and they want a leader who can get his hands dirty and knows how to bury a body or two."
The former federal cabinet minister said that there's nothing that will stop him from choking the life out of any British Columbian who crosses his province's economy; whether that be the oilsands or cheering for the wrong hockey team.
"Jobs in our province are much more important than red-tape government regulations that say it's wrong to suffocate someone until they're dead," added Kenney.
In response, BC Premier John Horgan said he will defend its residents from Jason Kenney by weaponizing the province's LNG pipeline hypocrisy.