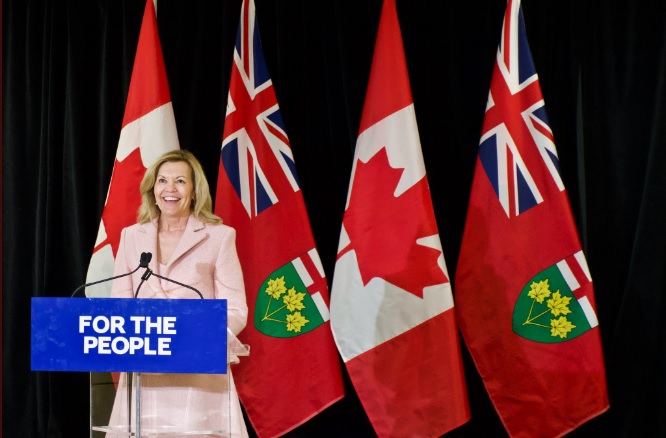 TORONTO – Ontario's Health and Long Term Care Minister Christine Elliott says that she's making cuts to local health agencies to correct the inefficiencies in the spread of measles as well as other vaccine preventable diseases.
The recent spike in highly infectious virus at different times and places across the province are just one indication of how inefficient the spread of viral diseases are, and therefore the uselessness of local health units, says Minister Elliott.
"Why put out a bunch of tiny fires when you can put out one massive fire," said Elliott at a press scrum in the Legislature. "Separate cases in different cities and towns are just an indication of the viral bureaucratic red tape that needs to be cut. We need a single, centralized measles outbreak where hundreds, if not thousands, of people can become ill at once within a common health authority."
The Ministry has instructed all epidemiologists to simplify their outbreak response system by filing investigation reports on the location of cases to either 'Toronto' or 'Not Toronto' while the province's 14 million residents will have to share the same vaccination syringe located in Timmins to save on costs.
"Our one-size fits all approach to public health will also be extended to other areas including concentrating all black-legged ticks into one provincial park to control the spread of Lyme disease and replacing anti-smoking campaigns with the Drink-Beer-Instead initiative," said Elliott. "And once I figure out what radon is, we will cut that program too."
Provincial breastfeeding promotional programs will also be asked to reduce the amount of breasts involved in their programs from two to one.