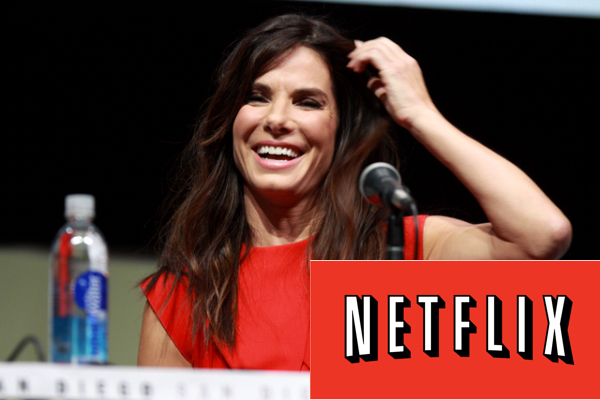 HOLLYWOOD – After impressive viewing statistics, Netflix has announced a sequel to the Sandra Bullock film Bird Box, which promises "a lot more birds" and a "way bigger box."
"We assumed viewers would connect with the taut pacing, clever horror gimmick, and of course Bullock's star power. But overwhelming feedback has been that viewers really liked the birds, and wow, did they ever enjoy that box," said Head of Original Programming James Hester. "Our analytics show that many viewers paused playback when the birds were on screen, presumably to marvel at how they fit so nicely inside the box."
"I'm not gonna lie, the first twenty minutes were pretty slow," said Netflix subscriber Angela Walsh. "But then those birds showed up, and I was like, 'Okay, I'm listening… ' and then BAM! The box. You did it again, Netflix."
"For the next instalment, we'd really like to bring the birds and boxes front and centre," said Hester. "I'd like to cast a wider variety of birds, maybe some parrots or a kingfisher. Right now the second act has Sandra Bullock exploring a coal mine, so you KNOW we'll be casting a canary."
In terms of boxes, Hester says that the sequel's larger budget, will allow improvements to the small shoebox used in the first film, adding several reinforced Playstation 4 boxes, a cardboard clothes hamper, and even an massive refrigerator box. "You should see how many birds we can get in that thing," added Hester.
While the script is far from complete, Hester is confident that "2 Bird, 2 Boxy" will exceed expectations, becoming the vanguard of their summer slate. If successful, Netflix has plans to expand to a 12 episode mini-series, featuring more complex character arcs for the birds, and possibly a crossover episode with "13 Reasons Why."
Other upcoming releases include "Burn Your House to the Ground with Marie Kondo," and a new Adam Sandler film about an aging movie star who hangs around a tropical location with his friends from Saturday Night Live.