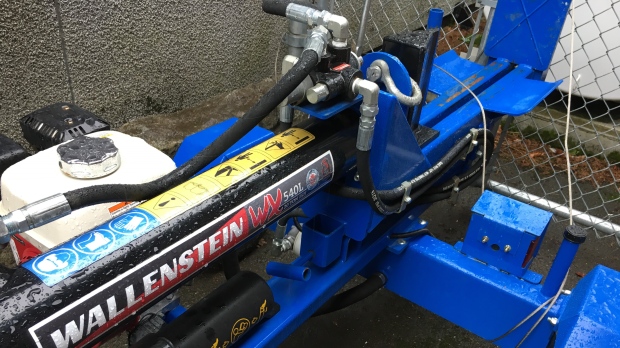 We've all heard about the life changing magic of tidying up, and officials at the BC Legislature are taking that philosophy to the next level with their all purpose wood-splitter that is equally adept at cutting wood or destroying incriminating evidence.
According to Sergeant-at-Arms Gary Lenz and Clerk of the House Craig James, their favourite taxpayer funded gizmo does it all: it slices, it dices, it chops up documents that the RCMP would really like to get their hands on.
While the wood-splitter is currently at the centre of a growing spending scandal, it's destructive potential also be used to AVOID future spending scandals. Get you an outdoor power tool that can do both!
There's a meditative quality to watching the splitter's hydraulic arm slowly, inexorably push logs or evidence through that carbon steel blade. Really makes you wonder what kind of lumber or proof of financial malfeasance a legislative wood chipper could handle.
Lenz and James are full of other helpful legislative lifehacks, like how to take a bespoke tailored suit you don't wear for your job but nevertheless expensed as a uniform from day to night.