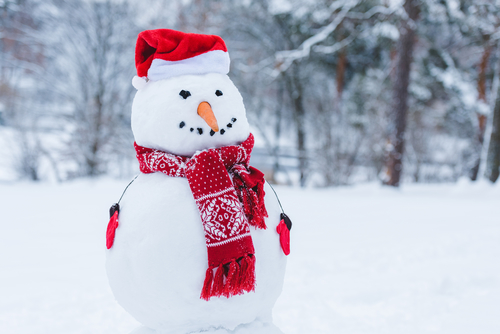 EDMONTON – A magical, talking snowman in the heart of the Edmonton river valley was recently identified as Brad Fishman, 48, who had slipped down a snowy hill three weeks earlier.
"I was just scooting down 105th, heading toward my friend Michelle's holiday potluck, when I hit an icy spot" recalled the recently rescued Fishman. "By the time I rolled to a stop in the park a few blocks away, only my big, festive, santa-hat was visible through the snow"
"He was the friendliest snowman I've ever met" said Trina Leung, 29, who came upon Fishman and mistook his moans of pain for cheery Christmas carols. "We sang Frosty the Snowman like 20 times in a row!"
After twenty-two days and countless seasonal singalongs in the river valley, Fishman succeeded in breaking through his snow-prison to wave a frostbitten hand for help. A terrified 3rd grade class from Riverdale Elementary helped dig him out.
"You know, I've got no regrets" said Fishman from his hospital bed. "If I could do it over I'd roll down that darn-tootin' hill again!"
At press time there were unconfirmed reports that the dreaded Christmas demon Krampus, who has been terrorizing Edmonton since November, may in fact be Jason Kenney after a recent slip into Fort McMurray oil sands.