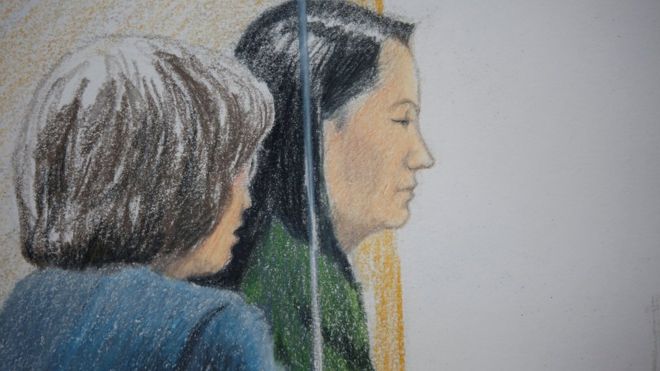 VANCOUVER – A judge has granted Huawei CFO Meng Wanzhou bail under the condition that she turns on her phone's track location setting where she will be carefully followed like an ordinary, unwitting Canadian using Google.
"I am satisfied and confident that this individual will be under the watchful eye of corporate conglomerates to track her every move like someone's Facebook account," explained Justice William Ehrcke of the Supreme Court of British Columbia. "She will be prohibited from changing the privacy settings on any of her mobile devices or tablets until her extradition case can be heard and agree to any and all of the legal disclaimers while using apps."
Every move and internet search the high ranking telecom executive makes will be shared with other corporate officials to ensure that she meets the required curfew and receives the appropriate advertisements based on her demographic information.
"While the defendant does not appear to be a flight risk, she needs to receive daily commercial announcements about what a mother of two children out on bail living in Vancouver would want to buy, what videos she should watch, or who they should vote for," added Justice Ehrcke.
In addition to her strict corporate tracking conditions, Meng was required to pay the equivalent of a single bedroom apartment in downtown Vancouver, or $10 million.