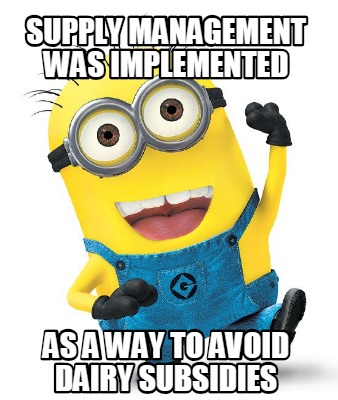 Just when you couldn't love those lovable scamps, the Minions, anymore they start dropping knowledge on the system of quotas, tariffs and price control that make up Canada's Supply Management system. Here are seven of the most minionest memes to help you understand how one little government regulated industry could cause such a kerfuffle.
Oh snap! Phil might look like a dummy but he makes a very good observation about why the system was initially established.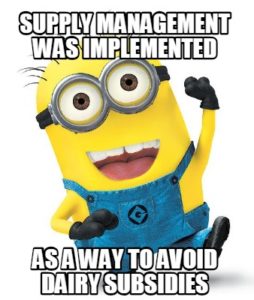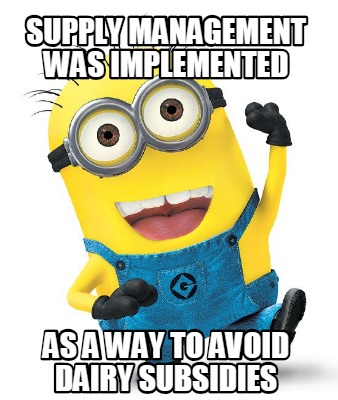 What are these to little yellow goofballs excited about? They're excited about the practical impact of quotas and tariffs on farmers.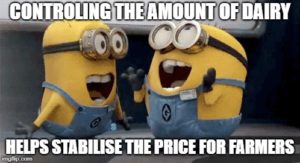 The great thing about the minions is they make you laugh AND learn.
They. Went. There.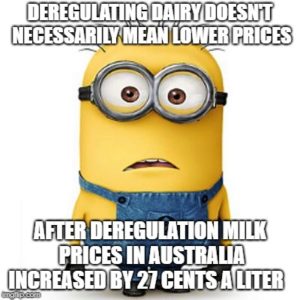 We'll just leave this here.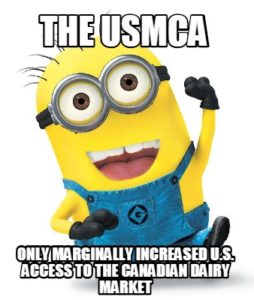 Sometimes you have to speak truth to power.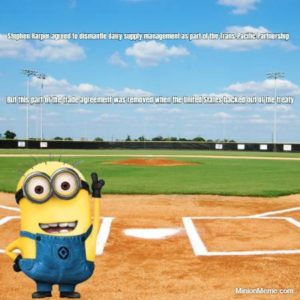 This one only makes sense if you know that minions love the word "banana" and say it in a funny way.