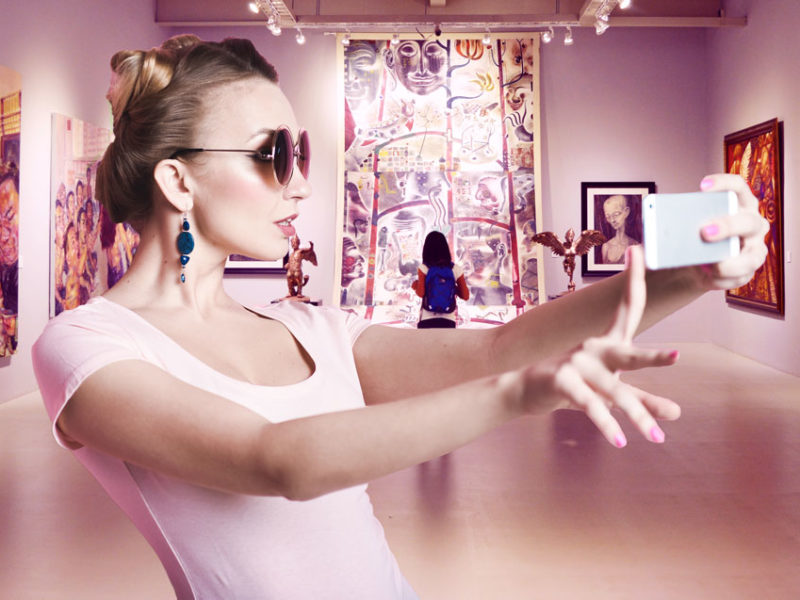 TORONTO – After taking a selfie right outside the gallery entrance, a local art aficionado has asked Art Gallery of Ontario staff earlier today what the hashtag is for an exhibit, entitled Patterrnns, that she and her Instagram following will be viewing this evening.
"Is it hashtag Patterrnns or hashtag PatterrnnsAGO?" asked cultivated dilettante, Samantha Black, 23, adding that it's for her Insta story so it wasn't a huge deal but needed it for all the other posts later. "Oh wait a minute, what hashtag did Suzie use when she was here last weekend?"
Patterrnns, a light and glass exhibit travelling from gallery to gallery encourages like minded art devotees to take out their phones and take selfies that are entirely for aesthetic value and not at all some activity that just looks good for your social feeds. Previous trips to other art galleries prompted such social engagements from her followers as, "Impressionism is 🔥🔥🔥" and "Baroque AF!"
Many of Black's followers had liked and commented on her posts, with some noting that, while they had planned on going to see the exhibit, they're now be able to see all of the good stuff at the gallery through social media and thus, will no longer have to pay for a ticket.
At press time, the cultured art buff was asking AGO staff if it would be alright if they took her photo in front of one of the installations while she laid out her yoga mat and assumed the tree pose.
Images via Pixabay / Deposit Photos