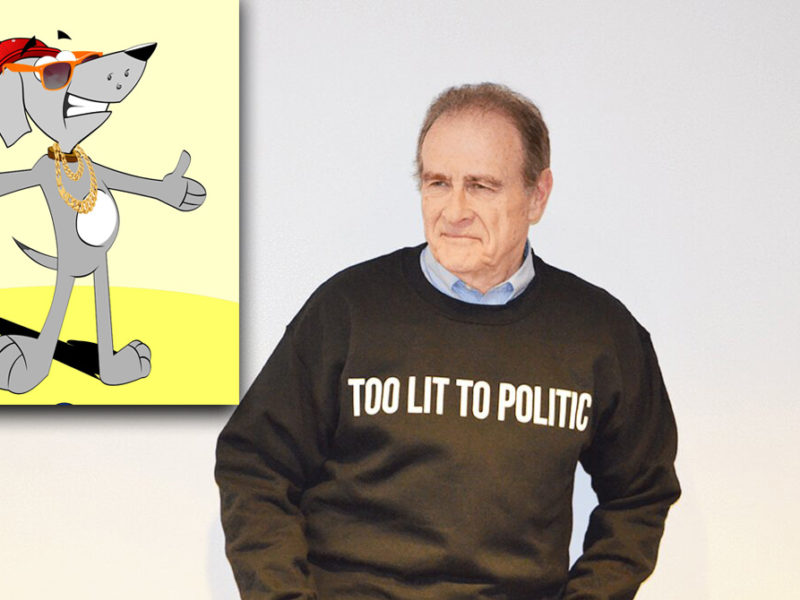 TORONTO – Ending years of speculation, he ghostwriter behind Toronto city councillor Norm Kelly's wildly popular Twitter account, @Norm, was revealed earlier today to be local rapping cartoon dog, MC Doofy Dawg.
Kelly – a 75-year-old politician who became famous for tweeting like a twenty-something social media intern – has 749,000 followers, many of whom were shocked to discover that the mind behind the 6Dad persona is a six-foot-tall Disney rip-off, often wearing a Jamiroquai hat and flip-up sunglasses. In a press conference, MC Doofy Dawg told reporters, "My name is Doofy Dawg and I'm here to say, I've been tweeting for Norm every single day!"
Originally created in 1991 for an aborted collaboration with a young Celine Dion, MC Doofy Dawg was an unknown personality when he was approached by Norm Kelly to mastermind his social media presence in 2010. In a voice that can be best described as "a more annoying Ray Romano" MC Doofy Dawg explained to a packed room that he was without direction until Kelly recruited him to use slightly updated rap terminology in a way people would generally think was funny coming from an out-of-touch old man.
Although not officially on city hall staff, it is believed MC Doofy Dawg is the true mind behind some of the @Norm account's most popular tweets, like "My garden will be on fleek after I clean it up",  or "Should have been Harambe" (in response to Donald Trump being named Time Person of the Year), or the time he weirdly inserted himself into the Meek Mill/Drake feud, telling the former "You're no longer welcome in Toronto." The presence of a two-dimensional caricature of hip-hop culture would also explain why a city councillor's online store sells shirts that say things like "Too Lit To Politic."
As far as policy, it is believed that MC Doofy Dawg is eye-to-eye on Kelly's political activity, such as voting against multicultural initiatives, voting against homeless shelter funding, and openly denying climate change.
Image via 6Dad.ca / Pixabay