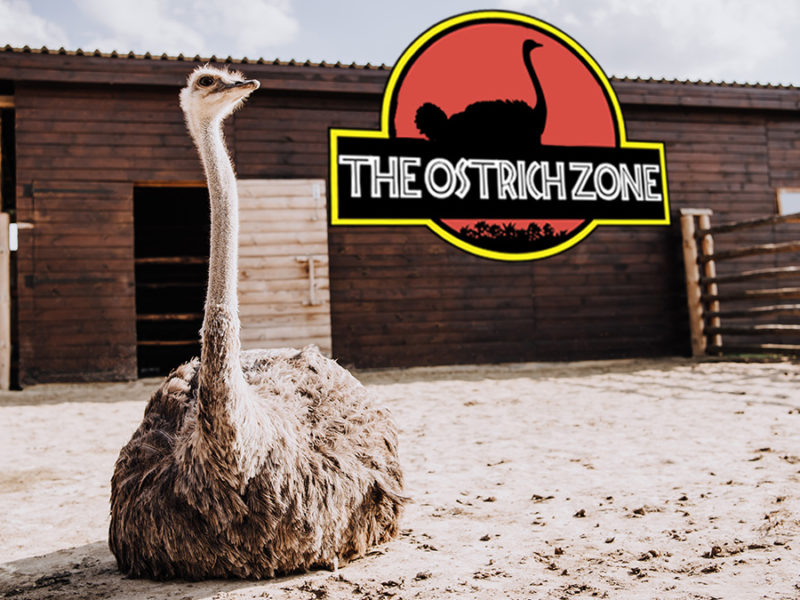 KINDERSLEY, SK – After years of failing to connect with the zoo-going public, the struggling Kindersley Zoo has made a last ditch attempt to combat lagging attendance and poor online reviews by reprinting all of their signage in the distinctive font made popular by the 1993 film Jurassic Park.
"Our budget committee looked at the possibility of bringing in a new, cool, sexy animal like an emu," said Kindersley Zoo president Marianne Dunning, "but then we realized that for about the same cost we could tap into the excitement of one of the best movies from 25 years ago."
While the font does feature a distinctive line running down the middle of each block letter just like the typeface used in the popular dinosaur movie franchise, for copyright reasons the font is technically known as "Big Dino Danger Condensed."
"We're hoping the font will add a sense of thrilling adventure to everything from our otter display to our peanut-free cafeteria," Dunning stated, adding that the Kindersley Zoo is home to numerous species, including barn owls, giant tortoises and regular tortoises, none of which were cloned from extinct species in a blatant display of man's hubris.
"Didn't the park always have something go horribly wrong in those movies? Like with lots of people dying every time?" mentioned local resident Kerry Perkins when asked her opinion on the revitalizing font change. "Then again I don't think I'd be that worried if one of their llamas got out."
The board of the Kindersley Zoo hopes to allay any of the public's fears by investing in a powerful electric fence to surround their salamander enclosure, though local activists have reminded them that life finds a way.
Dunning added that, "if the lettering rebrand proves successful, we just might be able to afford to get a cardboard cutout of John Goodman from the 1990 movie Arachnophobia for our insect terrarium!"
Image via Deposit Photos