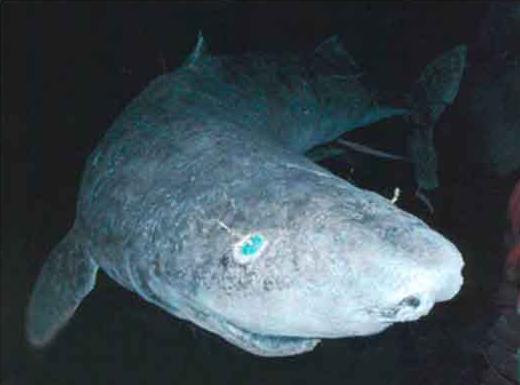 St John's, Newfoundland — Despite melting polar ice caps and the global fish population plummeting, marine biologists across the globe have found themselves pointing at the sea, doubled over in laughter after discovering the Greenland shark doesn't even hit sexual maturity until 150 years of age.
The Greenland Shark is a large "Somniosidae" closely related to the Pacific and Southern sleeper sharks. "Turns out they're called 'sleeper sharks' because there ain't much else going on in that seabed after dark, ya know what I mean?" explained Dr. Chris Grace, a marine biologist working with Memorial University of Newfoundland, while mid fist bump with a colleague.
According to the Oxford University Research Archive, the Greenland shark has the most longevity of any known vertebrate in the animal kingdom.
"These boner-less water nerds live upwards of 400 years. I mean, we haven't even had WiFi for a tenth of a shark. To think they don't even start trying to pop that sea-cherry for a century and a half? Woof. As a professional marine biologist, this is definitely the most gnarly case of deep-blue-balls I've ever seen," described Dr. Grace, moments before running along a row of his peers, giving a powerful high five to each of them as they hooted, hollered, and pounded down cans of Bud Light, and emphatically gloated about their respective sexual conquests of the past.
The revelry came to an abrupt close when renowned marine biologist Martha Kent presented new research on the asexual reproduction of the female zebra shark who can develop and mature an embryo without male fertilization.