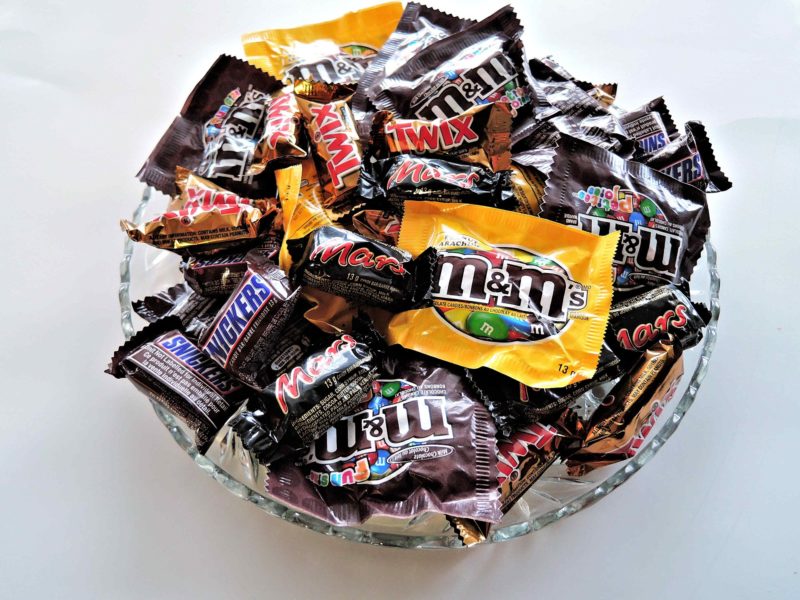 OTTAWA – For reasons as yet unknown, the nation has abruptly consumed every last piece of Halloween candy, almost two weeks before trick-or-treating is set to commence, succumbing to an acute, insatiable craving to munch on sweet treats.
Sources report the nation was collectively seen purchasing all the sugary, bit sized confections available at local supermarkets, corner stores and wholesalers, but did it while speaking softly and slowly, wearing a hoodie, flip flops and dark sunglasses, even though it was the middle of the night.
"Shhh! No, you go in!" said Gordon Bernard, 66, of Burnaby BC, to his wife late last night, adding that someone might see him inside the Metro, despite the fact that he was already in plain sight and being recorded on security cameras. "Just act cool. And get something with peanuts."
"I loooove peanuts," he added.
Reacting to the news, children across the country have expressed outrage that their trick-or-treating plans are now in jeopardy until emergency resupplies can be imported, presumably from any country that isn't currently overcome with the urge to binge on sugar meant for kids.
"What the hell? I woke up to go to the bathroom and there were wrappers everywhere!" said Julia Newman-Roth, 9, of Gatineau, QC, adding that she thought she smelled skunk or "something gross" and went to investigate. "Then I saw my dad chuckling to himself and watching Yo Gabba Gabba and eating all the candy!"
"What the hell is wrong with adults?" she asked.
Others across the nation who were unable to obtain candy due to the unforeseen shortage are reportedly currently arguing over who should order the pizza, citing that it's "too scary" to talk to someone on the phone.
At press time, there were still plenty of shitty raisins left for Halloween.
Image via Pixabay