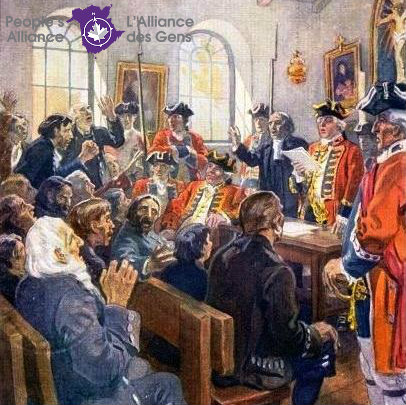 FREDERICTON – The anti-francophone party that now holds three seats in New Brunswick's Legislature said that they're willing to negotiate with either the Liberals or Progressive Conservatives so long as they give into their demands of re-starting the deportation of Acadians.
"New Brunswickers have elected us for a common-sense approach to the forced displacement of people who do not speak our language," explained PA Leader Kris Austin. "The descendants of those who did not pledge allegiance to the British Crown in 1755 should not be trusted and their lands should be seized immediately. [French speakers] could form an alliance with the Mi' kmaq and the King would not like that."
The right-wing populist party's policies from bilingual paramedics to removing one-third of the province's population puts it at odds with the province's policies on language rights and acknowledging people exist.
Placing third in the popular vote, the political movement saw some success wooing anglophones who were in the bottom 10% of high school French classes and those nostalgic of the days of language tensions.
"Whether it's Brian Gallant or Blaine Higgs, the People's Alliance wants to bring bilingualism back to Louisiana," added Austin.