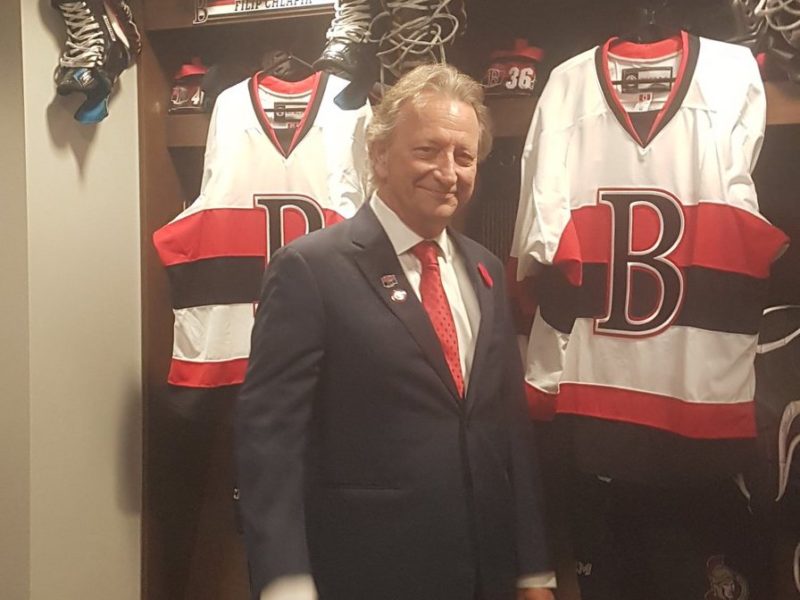 OTTAWA – Ottawa Senators owner Eugene Melnyk has issued a statement through the organization asking the few remaining members of the Sens Army for another liver.
In 2015, the Barbados-based billionaire issued a public plea through his NHL team to help him find a willing live liver donor and successfully skipped the 200-plus waitlist. With Senators fans reeling from the blockbuster trade that shipped Erik Karlsson out of Ottawa,  Melnyk saw a perfect opportunity to get the fanbase to rally around him once again.
"I do not need a liver transplant. My doctors tell me I'm in perfect health," Melnyk said. "But I feel like I may need another liver in the future, and today–the day after we have finally rid ourselves of a once-in-a-generation talent–seemed like the perfect time to do it."
Melnyk went on to thank fans for always putting his needs first. "I know I'm just a simple man of unfathomable wealth, but your commitment to me and my wellbeing warms my cold, cheap heart. Which reminds me, if anyone wants to donate a heart to me, I'll take that too."
The statement concluded with Melnyk threatening Senators fans that he'd move the team to Quebec City if a donor failed to come forward. Nordiques fans, meanwhile, have responded by saying that though they want NHL hockey back in La Vieille Capitale, they'd rather put their donated organs toward "Frankensteining" together a new, less volatile owner.