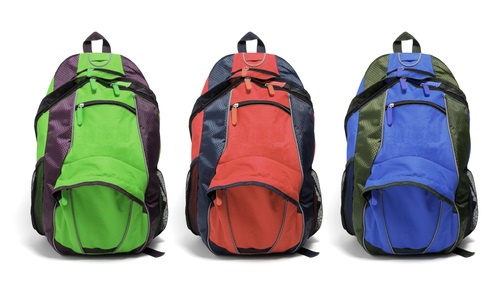 TORONTO – For the added convenience of the forgetful person, developers of backpacks and handbags are adding an additional compartment for all of the decomposing pieces of fruit that you put in there weeks ago.
"The new North Face Berkeley has a 5 L pouch can accommodate up to ten bananas, 16 clementines, or a dozen apples that you'll never eat," said product blogger Blake Hua. "JanSport's sports backpack compartments is so stylish, it will make you ignore the fruit flies orbiting around your decaying snack."
The new practical pouches help consumers like you unwittingly smash most kinds of fruit into a pasty goo that you will accidentally put your hand in when you're looking for your lost keys a month from now.
In a bold move, High Sierra backpacks designed a compartment so large it can accommodate a fruit up to the size of a watermelon.
However, decaying food not the only area of progress for the industry.
"The lining on the Adidas knapsacks is partially waterproof so that any coffee, water, or soup that was spilled by a faulty lid will be fully retained until you realize your laptop is completely ruined," added Hua.