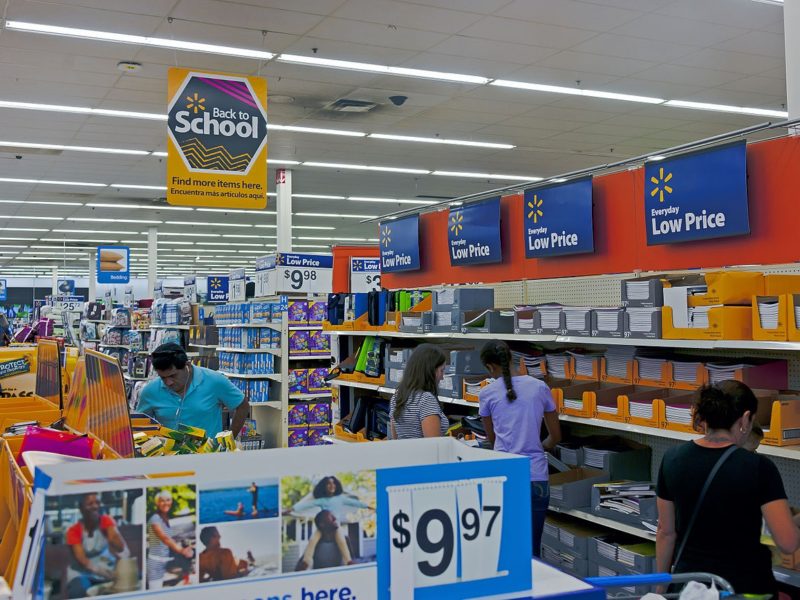 DALLAS – With the arrival of school year for US students across the country, Walmart is offering deals on many essential items from tactical vests and kevlar binders to prayer books and petitions to Congress to change gun laws.
Parents can save big on possibly saving their child's life whether it be permanent markers for the finishing touches to a protest sign or a new pair of new running shoes.
To make sure youngsters are truly prepared for anything at school, Walmart is offering cement barricades to make sure classroom doors stay closed.
Parents expressed a mix of joy and anxiety as American schools reopen next month.
"I'm glad he's out of the house, but there's something bothering him," said Elisabeth Miller about her 15-year-old son Jared. "I can't tell if it's the math class or the possibility of being murdered by a military grade weapon while his government refuses to do anything about it."
Miller chuckled before adding, "you know how kids are these days."