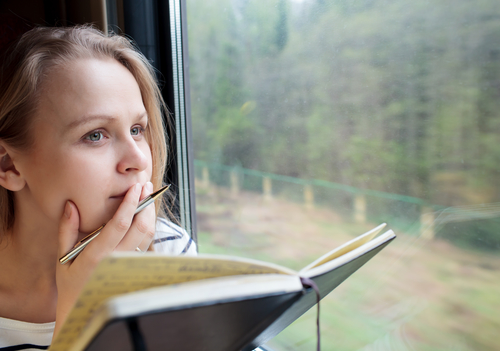 CALGARY – It's been a long, hard process of soul searching and self-reflection, but local internet user Grace Marsh isn't complaining as she undertakes a complete overhaul of her opinions and personality after she was called a bitch for expressing herself online.
"I was, like a lot of people, certain in my beliefs, chief among them, that I'm not a bitch," Marsh explained. "But then a guy on Twitter with a Deadpool avi called me a 'smelly dryed [sic] up bitch' and I was like, holy shit, he's got a point!"
Marsh, who has for most of her life been under the impression that she's was not a bitch, has had to do a lot of work on herself since @rightinthepussy69 set her straight.
"It's been a real wakeup call for me," Marsh says. "All of my thoughts are suspect now that I know I'm a bitch. Is murder wrong? I used to think so, but now that I know I'm a bitch, I'm not so sure. Finding out I'm a bitch has changed everything."
"I always thought that saying 'the truth will set you free' was utter bullshit, but I probably only thought that because, as it turns out, I'm a bitch."
At press time, Marsh was considering quitting her job as a world renowned heart surgeon because a man who constantly uses 'their' when he means 'there' called her stupid.