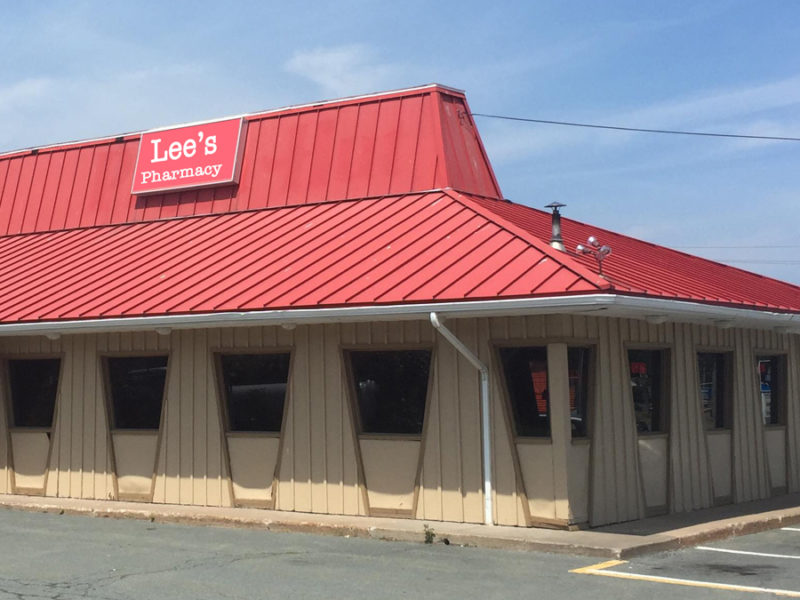 HALIFAX, NS – Despite now exclusively serving medicines and convenient retail goods, members of the community said that Lee's Pharmacy on Walt St. is obviously a former Pizza Hut on Sunday, and the owners should stop trying to pretend that it isn't.
Featuring an unmistakable red roof, documents show that the Pizza Hut closed down in 2006 before owner and pharmacists Zhang Lee converted the building without even touching the iconic features that are synonymous with stuffed crust pizzas, personal pan pizzas and an inability to order Coca-Cola products.
"Yes, I'll admit it, this was a Pizza Hut," said Lee, adding that it took weeks to remove the greasy yet somehow delicious smell from the back. "We still get people coming here and asking where the Pizza Hut is and I'm tired to having to explain it every time."
Despite his efforts, even taking out an ad in local publications, Lee says that this hasn't stopped little league teams from arriving at the pharmacy and asking for booth every Tuesday.
Critics however say that Lee isn't doing himself any favours, by locking the opioids in the decommissioned pizza oven and offering a side of breadsticks with every prescription serving Pepsi by the pitcher.
At press time, Lee's pharmacy is still connected to a Taco Bell.
Photo via Ian MacIntyre