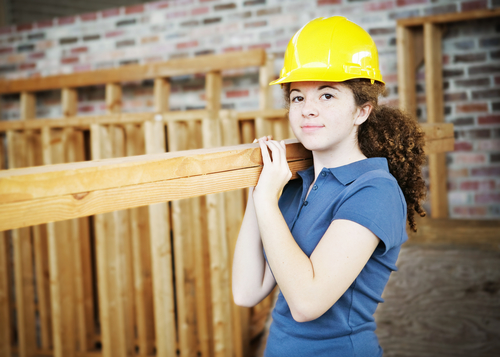 PORT-AU-PRINCE, HAITI – Despite possessing little to no aptitude for construction, high school junior Gillian Pearce has elected to spend an entire week in Haiti with the goal of rebuilding a hospital.
This isn't Pearce's first brush with humanitarianism, as Pearce had travelled to Haiti last summer to build a school where she was declared "kind of harmless to the project" by local builders.
Pearce insisted that the majority of the country's faulty electrical grids, crumbling building foundations, and scarce resources did not deter her from enjoying her time abroad. In fact, the 16 year old was lodged at a lush cabin she most certainly did not help build.
"Haiti has become my second home," Pearce gushed. The young busybee explained that she had bonded with the local children after she had given them English names.
"I love each of the children for who they are as individuals," Pearce sat in a circle with a dozen bored Haitian children. "But as a group, they get me a ton of likes on Facebook."
"I wish there was some way to communicate with the village children year round but none of them have Instagram so…"
Pearce's parents have paid approximately $2,000 for a round-trip for Pearce to volunteer $175 worth of labour. A decision they claim is 'worth every penny.'