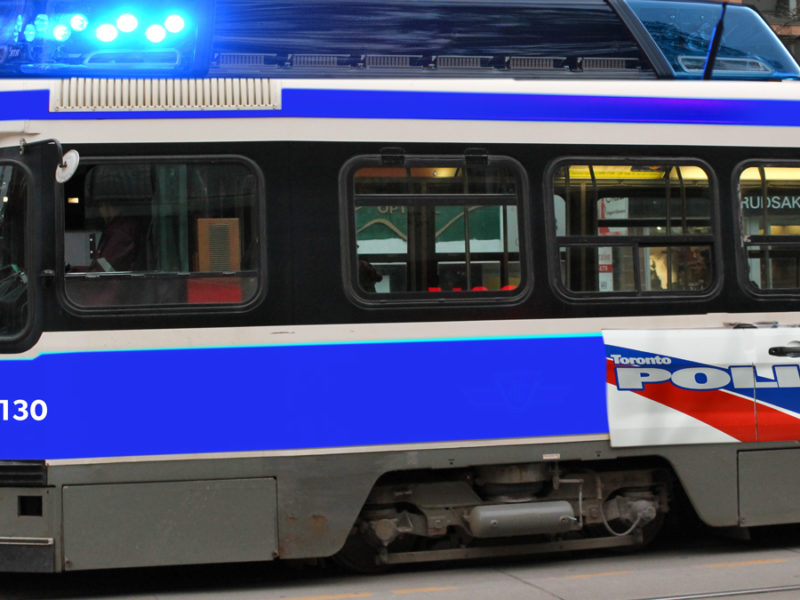 TORONTO – As part of an initiative to reduce TPS' carbon footprint, 30 police cruisers have been replaced with one state of the art police streetcar.
"We expect some growing pains for sure," said police chief Mark Saunders. "But if everyone plans their routes and packs everything they need for the day then the streetcar can actually be quicker than driving. Plus we're saving a ton on gas."
Officers working the St Clair Ave beat have been issued with paperbacks and podcasts, along with their standard equipment, for when the police streetcar gets stuck in traffic. Although 30 officers are currently assigned to the detail some have resorted to using uber when they are running late to a crime scene, or when they forget their presto cards at home.
"It feels great to serve and protect both the population and the environment" said Driver Constable McGivnes. "But I don't care if you're a convicted criminal or chief of police everyone move back and STAY BEHIND THE YELLOW LINE."
"I thought with all the cops on a streetcar I'd be able to get away" said local cat burglar Kathy Darls "but just when I thought I'd lost them I heard that ringing bell coming up behind me."
"Sirens really did nothing to get the streetcar in front of us out of the way" said street car driver constable Hawks after engaging in a highspeed chase that ended when a regular TTC streetcar short turned at Bathurst and blocked the police vehicle.
At press time, entire squad of streetcar officers was currently delayed waiting for a replacement police bus.