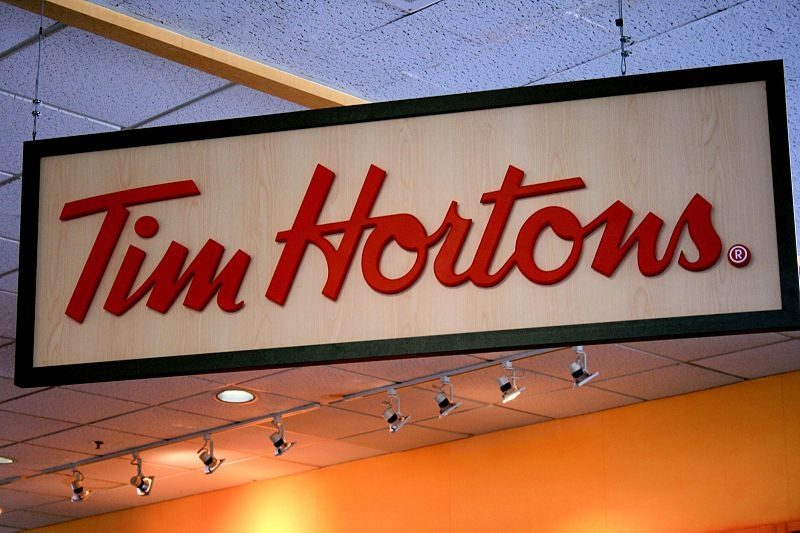 HAMILTON – After falling in Canadian consumer trust due to their response to the minimum wage hike, Tim Horton's dropped another 46 places this week thanks to their latest specialty item, the Bitcoin Donut.
"We kept hearing about Bitcoin and thought, yeah, let's do a donut of that," said head flavor engineer Devon Levy. "So I had our chefs mine a bunch of other bakeries to create the world's first decentralized donut. It took enough electricity to power a small nation, but now for only $9200 you can have your very own Bitcoin Donut."
Levy pointed out that for patrons with pockets too shallow to afford the expensive treat, Tim Horton's offered the option to purchase 0.00001 of a Bitcoin Donut for just $16.
The BitCoin donut is said to be a bit sour and over-reliant on its icing. However no one knows for sure since the people who have made the risky purchase only receive a notification advising that the donut has been added to their bitDonut account.
The Bitcoin Donut's creator had no idea it would have lasting negative impact on the Tim Horton's brand. "It seems that naming our food after the most volatile currency ever dreamed up by nerdy scam artists hurt the trust of our loyal customers," said Levy. "Plus nobody understands how the donut works."
Despite the setback, Levy maintains that he will continue to innovate new menu items. "We've been working on a Timbit that plays Drake songs when you lick it, and of course a frappucino specifically designed for Incels.
While the once-mighty brand has a ways to go in winning back consumer confidence, Sean pointed out that Tim Horton's still maintains a set of core values that will never change. "You want reliability?" said Sean. Tim Horton's will ALWAYS be an Brazilan-owned company that leverages Canada's national identity to sell caffeine. Now that's a brand you can trust."