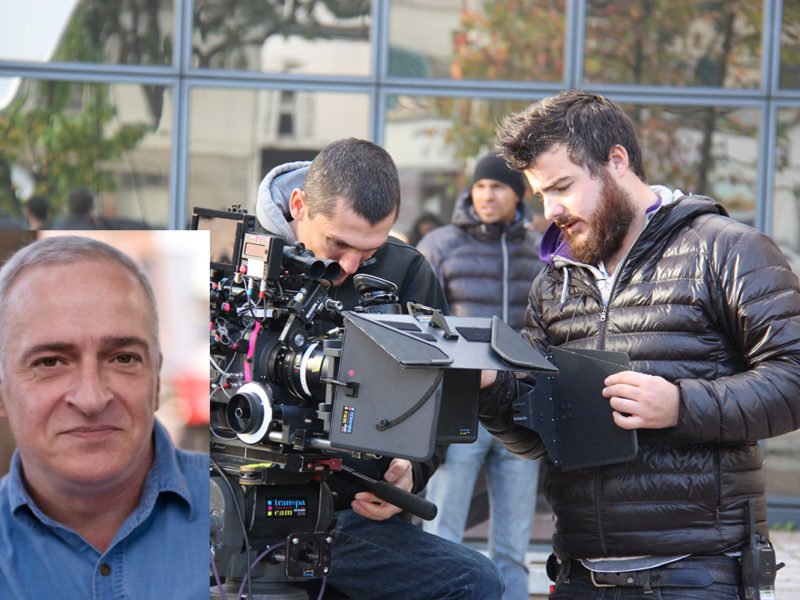 VANCOUVER, BC – The Canadian indie film world is abuzz today, following the announcement that local filmmaker Michael Fischer's rich dad has greenlit production on indie dramedy, "Adulting, Interrupted".
Fischer's creative partnership with his dad's money stretches back to film school, where they collaborated on student films and reading week vacations to Cabo St. Lucia. Adulting, Interrupted marks their first feature length project.
The "Fischer of Men Films" production will follow the trials and tribulations of Mikey F, a young man in his 20s who struggles to balance life, love and the demands of becoming a professional DJ in Vancouver. While the lead role will be played by Fischer himself, early casting rumours suggest Michael's girlfriend will play the love interest, and college buddy Ronny "Puffs" Paule,will play Puffs, the comic relief.
"I'm stoked [Rich Dad] John stepped up after the Indiegogo flopped," said Puffs, referring to a crowdfunding campaign which raised 40 of the 300,000 dollars needed for production. "The script is so funny, dude. It's based on how we just kinda hang out, you know? Like Donald Glover is doing with Atlanta."
"I, too, am stoked that funding came through," Michael told reporters. "This is a story the world needs to hear, but, there's much work left to do. I'd like to get the script down to 200 pages, I gotta find good actors who'll work for free, plus my [dad] distributor says I've gotta let my sister Kayla have a song in it. Sometimes you've gotta sacrifice to find that sweet spot between art and commerce, I guess."
"Though it sucks that Dad wasn't willing to invest in my slightly bigger budget idea, Werewolves Of The Robo-geddon Wasteland," Michael explained.
Despite these challenges, Fischer remains optimistic. "We're gonna be shooting on a Red, which like the pros use, so it's gonna look sick," he claimed.
Michael's father shares in his optimism for the project. "Michael's been working hard and his birthday is coming up," said wealthy father, John Fischer in a press release. "I'm happy his little movie project will keep him busy and out of trouble."
Adulting, Interrupted will premiere at the Toronto Film Festival, upon which Fischer's rich mother Diane Fischer-Wertz is a member of the board. Following the premiere, the film is expected to head straight to Vimeo.
Box office estimates predict a domestic gross of zero dollars.