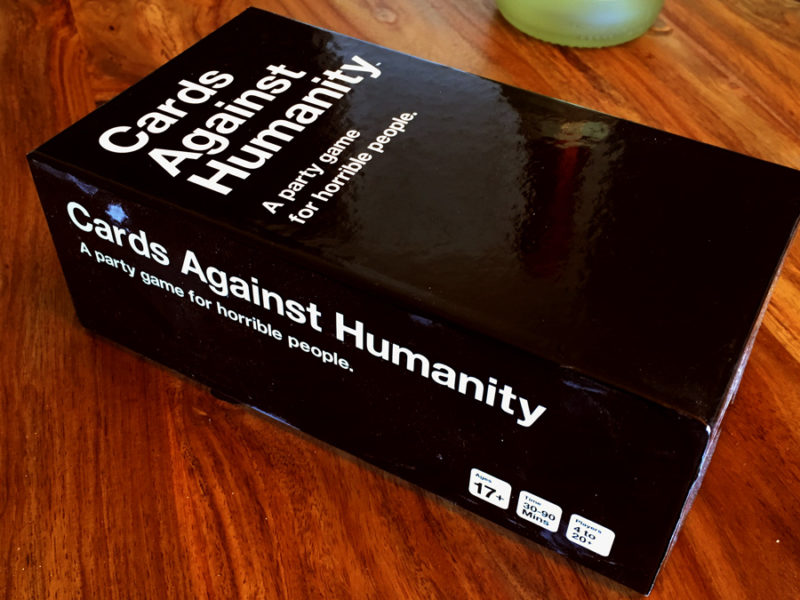 VICTORIA, BC – After data collection from thousands of parties across the country, reports are coming in that the annoying person who brings an acoustic guitar to a party is now officially less hated than the person who expects everyone to sit down and play Cards Against Humanity.
"At least when some asshole starts playing the tune to Wonderwall you can get up and go to a different room," says Michelle Kalleta, 22, avid partygoer. "Jerks who show up with any sort of card game expect everyone to play, and the last thing I want to do at a party is sit in a circle with a bunch of people who think they're hilariously edgy."
According to reports, up to 50% more social events have been ruined in the past year by Cards Against Humanity, more than any musical instrument. Researchers believe it's the game's awkward combination of obnoxious jokes, and repetitive gameplay that cause the activity to be more despised than other party games.
"Back in my day, if you wanted to ruin a party you had to buy a guitar and actually learn a song," claims 48 year old Jack Rulett. "Nowadays all it takes is a kleenex sized box of cards filled with sexual comments and overly specific pop culture references. I mean yes, Pac-Man guzzling cum was hilarious the first time I saw it, but around the 20th time the shock factor wears thin. Being an annoying prick shouldn't be this easy."
Trends experts say that this isn't the first time acoustic guitars have lost their top spot, and it shouldn't be too long until they reclaim their position as most annoying thing to bring to a party. Previously the despised musical instrument had been dethroned by karaoke machines, silly string, and a desire to watch YouTube video compilations.
Photo credit: Aaron Hagey-MacKay