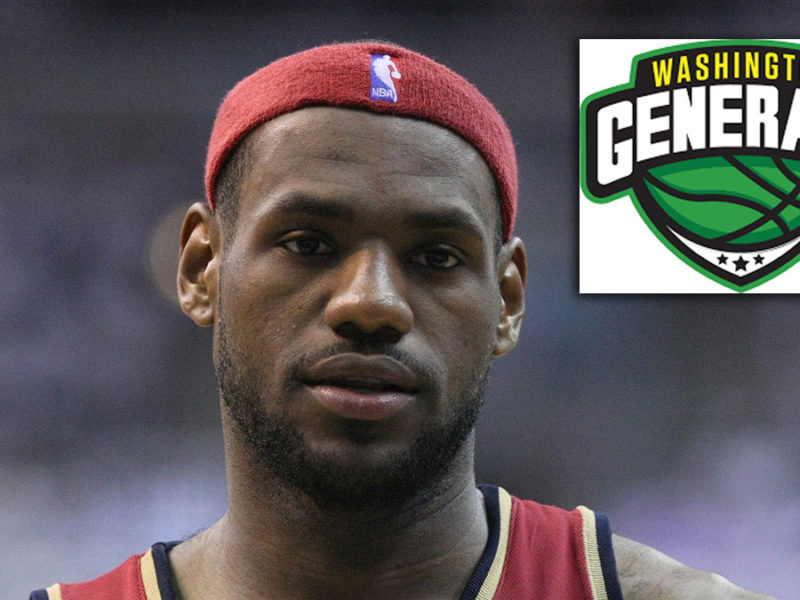 CLEVELAND, OH – In a surprise move this morning, LeBron James officially announced that he will be leaving the NBA's Cleveland Cavaliers to sign with the Independent Washington Generals, most known for their 47 year long losing streak against the Harlem Globetrotters.
"I just feel like signing with the Washington Generals is my best chance at playing winning basketball," stated James at a press conference. "Sure, their opponents are allowed to use ladders, trampolines, and other props during play, but at least they don't have both Steph Curry and Kevin Durant, so really it makes my job a lot easier."
While some people are criticizing LeBron for the move, seeing it as a way to avoid Golden State's super team, others recognize the decision as another chapter in chasing Michael Jordan's legacy. While Jordan got to play for the Tune Squad, during the 1996 film Space Jam, LeBron will now also be joining a team that only exists on paper for entertainment purposes. Should he be able to claim them a championship, his legacy will be complete.
"Personally I was hoping he'd join the Cleveland Browns as their starting Tight End, but I guess even LeBron isn't ready to join a team in that much disarray," stated Cleveland superfan Kurt Tallan. "He turned Cleveland into a championship city while dragging a team of misfits to victory, if he can turn career 7 points a game scorer Timofey Mozgov into a success story then I have no doubt that the Globetrotters are in trouble."
With LeBron no longer playing on an NBA franchise, league commissioner Adam Silver has announced that the league owners will be meeting next week to discuss whether to go forward with the season or to just hand Golden State their 2019 championship ahead of time, due to lack of competition.
Images via Flickr / Herschend Entertainment