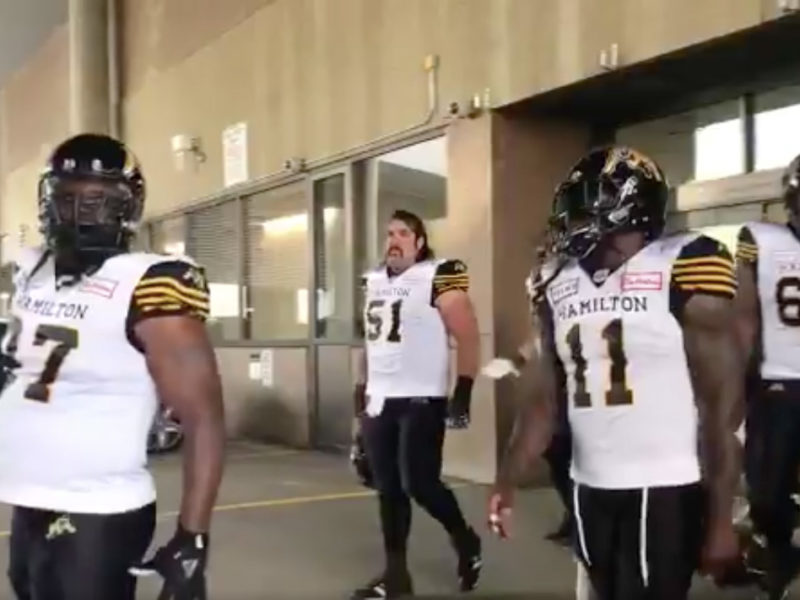 HAMILTON, ON – Already making waves in the greater Hamilton area, scientists at McMaster University have completed a study that finds, among other things, that the Hamilton Tiger-Cats are neither tigers nor cats.
"We took the tiger-cats we found in the vicinity of Tim Hortons Field and put them through a battery of tests," said lead researcher Dr. James Gilbert. "Are they stripey and ferocious like a tiger? Or slinky and petulant like a cat? We tried everything, from balls of yarn, to laser pointers, to reading William Blake poetry, but they are for sure not a cat, and not a tiger either. They most closely resemble some other animal, an animal whose only defining feature is being terrible at football, Canadian or otherwise."
"Our best guess is they're some sort of dead manatee."
Part of the scientist's research involved trying to create an actual Tiger-cat in a lab by encouraging a tiger and a house cat to be amorous with one another, but this part of the study proved unsuccessful, with the death of eighteen house cats and one tiger.
Local sports historian Rod Chelbraith disputes Gilbert's findings, claiming that Tiger-Cats are are group of football players that participate in something called the Canadian Football League. "The Hamilton Tiger-Cats first appeared in 1950 as part of a trend of CFL teams with redundant names, like the Moncton Husky-dogs, the Saskatoon Shark-fish, and the Ottawa Rough-Riders-Who-Like-to-Ride-Roughly. However, all those teams are now defunct, leaving the Tiger-Cats as the only team in the CFL with a team name that sounds completely insane."
It is a commonly held belief that the origins of the mysterious tiger-cat came from two Hamilton football teams, the Tigers and the Wildcats, that merged to become a new football team called the Tiger-Cats, but Gilbert had no problem debunking this myth: "The likelihood of Hamilton supporting two football organizations at the same time is slim to none," explained Gilbert. "Hamilton can barely support a steel industry, let alone two CFL teams."
At press time, the Hamilton Tiger-Cat was being placed on the endangered species list after its natural habitat was bought up by Torontonians looking for affordable real estate.
Image via Twitter