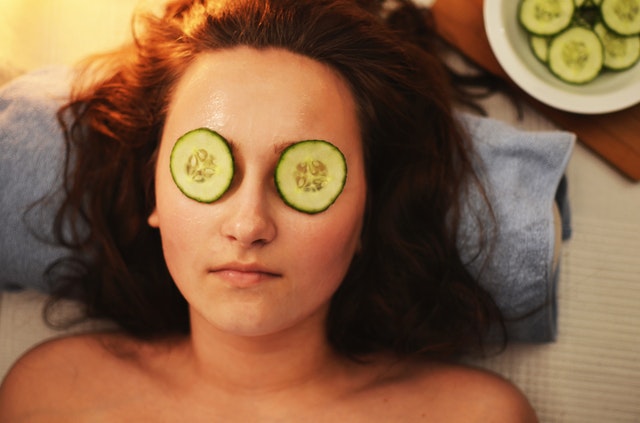 RED DEER, AB – Well past midnight on Tuesday, Sara Ahmadi braced herself to begin her fourth hour of skincare.
"I think I originally adopted this nighttime routine as a means of self-care, but at this point I've sunken so much money and time into this that it has become the source of most of my anxiety," Ahmadi laughed nervously.
Ahmadi uses a combination of creams, gels, mists, essences, oils, and serums, but she stresses that layering them properly is crucial. "After the fourteenth emulsion, I often lose track, so I'll just wipe it all off and restart. No biggie!"
Most of Ahmadi's day is spent laboriously perusing skincare blogs and reading product reviews. "That's how I know that I absolutely need to use Korean ingredients like snail mucin, willow bark, and bee propolis," said Ahmadi while patting witch hazel onto her cheeks. "But don't be quick to discredit French skincare! They have this amazing chemical exfoliant that really burns when you apply it. That's how you know it's working!"
Ahmadi's friends and family are concerned as she is rarely seen in public anymore. "When I do see her, she is always peddling some new product that she calls a 'game-changer,'" her mother weeped. "She doesn't make eye contact when we talk anymore, she just stares unblinking into the pores of my nose."
When showing off the vast arsenal of her skincare products, Ahmadi admitted that she's still iffy on what toner actually does, despite owning seven different bottles. "I have so many anti-aging products in this routine, I'm expecting nothing but the taut skin of baby that is unburdened by the arbitrary cruelty of life."
"I can usually wrap this all up by daybreak, then get a tight thirty minutes of shut-eye, before waking up to get started on my morning skincare routine," said the flustered Ahmadi.
At press time, Ahmadi was slumped over her bathroom sink, fast asleep wearing a mud mask.