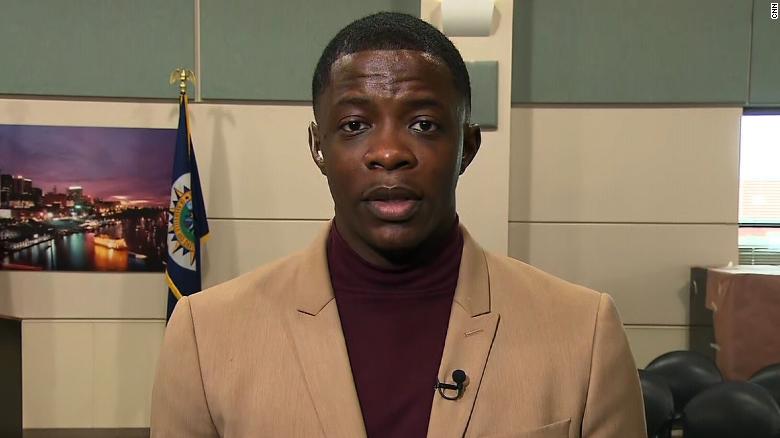 NASHVILLE — NRA senior executives are reportedly outraged that a deadly mass shooter at a Waffle House was foiled, not by a white man with a gun, but instead by James Shaw Jr., an unarmed African-American male.
The shooting occured around 3:30am local time, when a seminude gunman entered the Waffle House and opened fire, leaving four dead. After Shaw managed to wrestle the shooter to the ground, local authorities and NRA officials were immediately notified.
"I have an alarm set to go off in the event that a mass shooting is actually stopped by a 'good guy with a gun'," said National Rifle Association president Wayne LaPierre. "Imagine my disappointment when I was woken up in the middle of the night, only to discover that this tragic event didn't follow the NRA's preferred narrative whatsoever."
LaPierre reports that he was doubly dismayed upon seeing a photo of James Shaw Jr., the Waffle House hero.
"The NRA saying is 'A good guy with a gun', not 'A black man with no gun'," explained a frustrated LaPierre.
NRA officials are currently preparing a media publicity blitz, aimed at "reminding Americans how much better James Shaw Jr's act of heroism would have been with a gun-toting caucasian male." The ads will explain how the Waffle House murders would have probably been prevented entirely if the good guy, specifically a muscular white male, had been armed with an AR-15. The ads will go on to feature fireworks, cold beers, girls in cowboy hats, and Ted Nugent.
Dana Loesch, spokesperson for the NRA, has also prepared one of her signature viral videos regarding the Waffle House shooting. "Frankly, are we positive that African American 'hero' James Shaw Jr. isn't also the troubled shooter, in some kind of a split personality Fight Club scenario? Think about it."
In response to the shooting, Donald Trump has called for mandatory firearms training for all white Waffle House waitstaff nationwide.
Waffle House staff nationwide countered by saying that any customers or staff inside a waffle house at 3:30am on Saturday are definitely not sober enough to responsibly use a firearm.