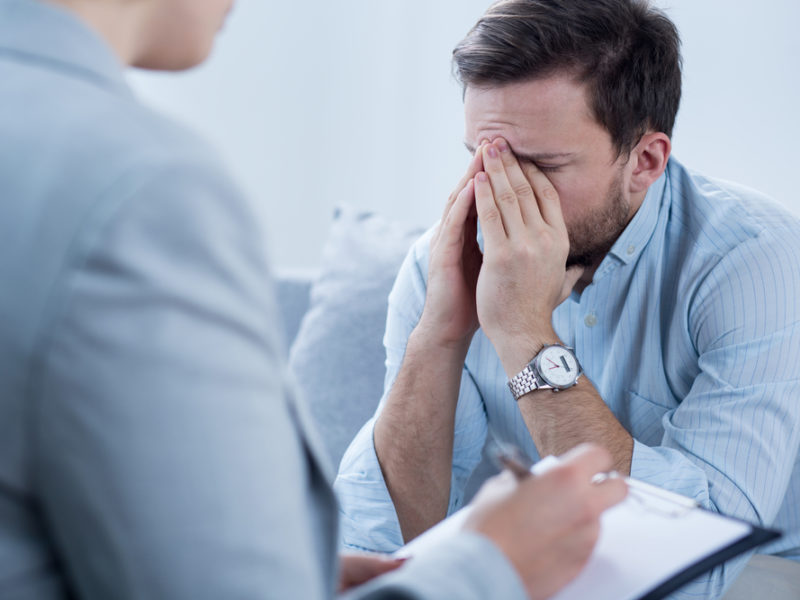 VANCOUVER—Local claims adjuster Laura Filberg is reportedly feeling a mix of gratitude and pride after, following what appeared to be a brief moment of deliberation, her colleague selected her office to cry in.
"The trust and respect of your colleagues takes a lot of time and effort to win," explained a modest but beaming Filberg. "But the overwhelming sense of validation you get when someone you respect comes into your office and just fucking wails at you for 10-20 minutes makes everything worth it."
"I've only been here for a year so to already by cry-worthy really shows me that I am part of the team."
Filberg's moment of triumph reportedly arrived after her colleague Thom Crembler was fired by a major client. Much to her shock, rather than go into Tanya, or Chris, or Sarah's office, he came to her.
"I knew he wouldn't go to Spencer. Nobody cries in Spencer's office. But still, to beat out Tanya is a big shock."
Crembler reportedly sat down on "that one weird chair" Filberg had pulled in from her office's conference room in the specific hope that one of her colleagues would eventually cry in it at some point. "He asked me if I had a minute to talk about something, and I could see him clenching his jaw in that perfect way they do when they're just about to pop."
"These are really the moments that add years to your life," Filberg said with a satisfied nod.
The move officially cemented Crembler and Filberg's relationship on the office hierarchy which goes from 'Barely Remembering Each Other's Names' to 'Occasionally Having Lunch Together' to 'Making Fun Of Other CoWorkers Together' and then to crying. The final stage of 'Hanging Out Outside Of Work' has never been obtained by anyone at the firm.
At press time, Filberg's day had reportedly become even better after another colleague told her she hated her job and wanted to quit.