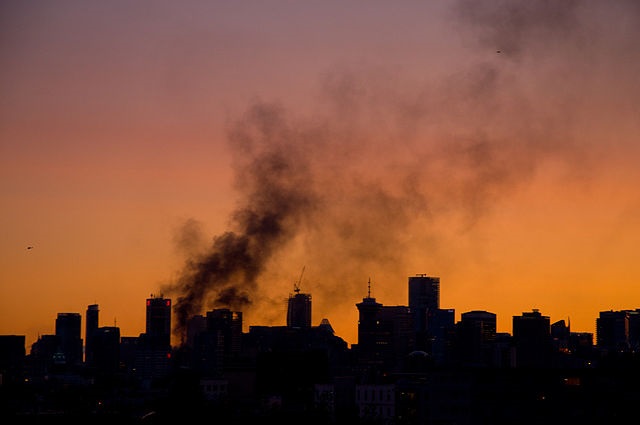 VANCOUVER – Paying tribute to forwards Henrik and Daniel Sedin on their final NHL season, Vancouver Canucks fans have destroyed a small part of the downtown area.
Tributes to the legendary players came in forms of flying bottles, flaming cars, and brazen looting.
"The 18 years the Sedins were with the team had its ups and downs," said one Canucks fan before hurling a brick into London Drugs. "They were really a part of this city and the only way we know how to take a loss as deep as this is to destroy a portion of it."
Others took to the West Georgia corridor to spray paint their thank-yous and stab anyone they suspected of being a Bruins fan.
"Combined, the Sedins had over 2,000 points in their NHL season, which is remarkable," quipped Vancouver Canucks colour commentator John Garrett while lighting fireworks near the Rogers Centre. "And, combined, this act of lawlessness will cost over $8 million, which is also quite the accomplishment."
The Sedin twins were also known for their charitable contributions to the BC Children's Hospital, which many hope will not be destroyed by the time the chaos ends.
At press time, Habs fans were scoffing at the violence calling the Vancouver rioters "amateurs."