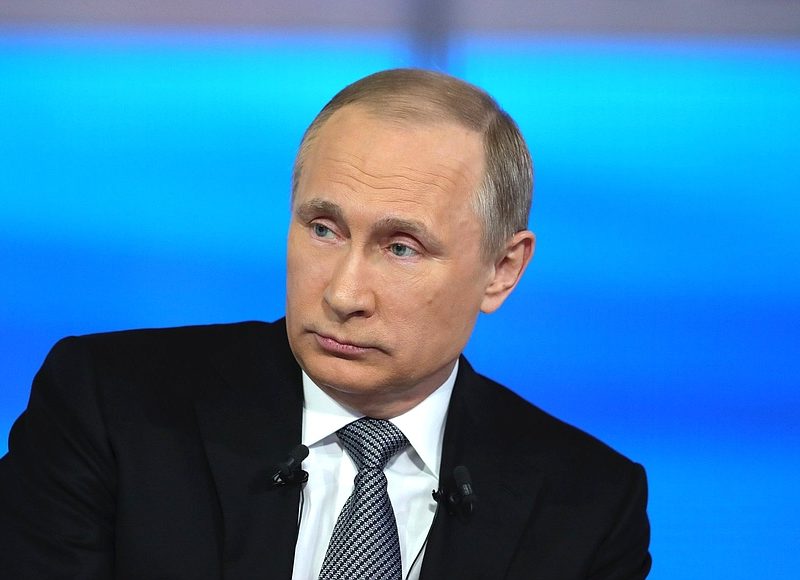 MOSCOW – In a victory speech today, Vladimir Putin staunchly denied any collusion with Russians to aid his campaign, allegations which have cast a dark shadow on his decisive 4th election win as Russia's President.
Several reports from various media outlets have circulated alluding that Putin himself participated in secret talks with high-ranking Russian intelligence officials to manipulate voters. These reports, if accurate, call into question the legitimacy of the ballot results in today's Russian election, citing the Russian President's reported connections to the former KGB, well-known Russian billionaire oligarchs, Jared Kushner, and even Russian President Vladimir Putin himself.
"These allegations are ridiculous," said Putin, accepting the voting results today. "There was no collusion. I was far too busy definitely not destabilizing the political processes of the United States and other western nations to have anything to do with Russian election meddling."
"It's a question of trust in the Russian electoral process," said Dr. Alexi Vilensky, professor of Political Science and Slavic studies at University of Windsor. "If it turns out that President Putin orchestrated his win by seeking help from the Russians, it would be a serious stain on the country's sterling history with democracy."
"Surely [Putin] would step down or risk impeachment. It's a matter of keeping the people's faith in the integrity of the system," he added, narrowly avoiding future polonium poisoning.
At press time, Putin had texted the words "pee pee" to US President Donald Trump.