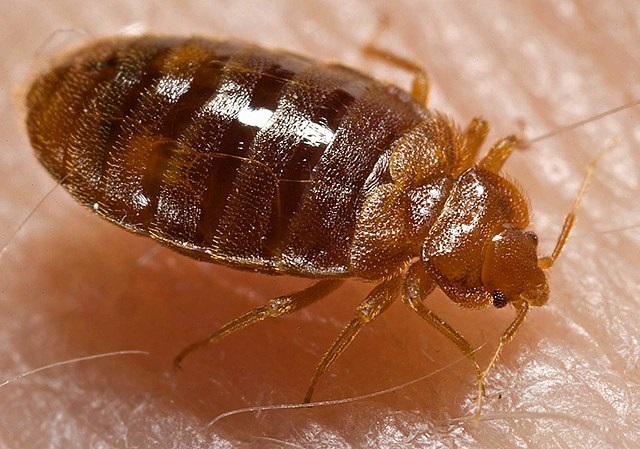 TORONTO – A first year bed bug at Ryerson University has bucked a long-standing trend in its family by being the first to attend university.
The parasitic insect came from a long line of blue-collar bugs, and none of his 500 brothers and sisters considered pursuing a post-secondary education.
That all changed when the tiny larvae hitched a ride in the spine of a book last month.
"There were so many places I could've gone; UofT, York, George Brown," said the insect wedged in between the screw hole at the lecture podium. "But I was brought to Ryerson which has some very smart and delicious hosts."
Since then, it has been attentive in all lectures and presentations in a variety of subjects from biology and math, to engineering and English.
"My parents had always wanted me to grow up to be blood-sucking lawyer since I was born a month ago. But I'm not so sure now; maybe I want to be a blood-sucking journalist or blood-sucking business owner."
The bed bug's mother expressed both pride and apprehension at the prospect of one of its young attending school at such a young age.
"I knew that egg would go far in life," said the bug's mother from the seam of a mattress in a nearby apartment. "I'm just hoping that it's getting enough to feed on."
Despite the bug's motivation to attend classes and apply skills in the real world, it's uncertain on how it will pay off the $20,000 student debt now that it has just laid 44 offspring.