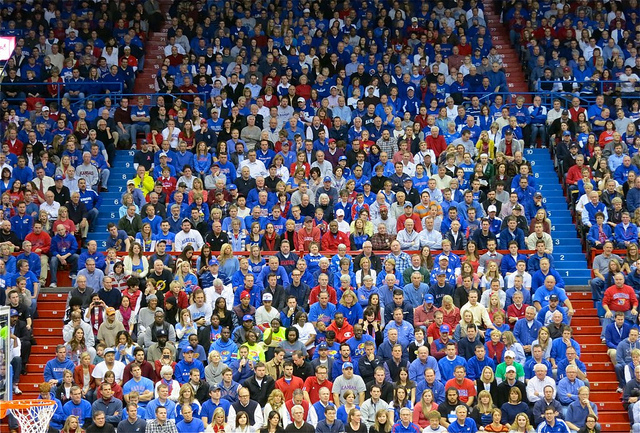 WICHITA, KS – This March 15th, a first-round game of the NCAA Division I Men's Basketball Tournament ended prematurely, after a referee was swarmed by spectators and assassinated by repeated stabbing.
"It was crazy," said Wichita man and witness Jay Smathers. "The ref called a bad foul in the third—I mean, he was being a tyrant the whole game— and the audience just flipped."
The incident, involving the now deceased Vincent Carreira, who witnesses report cried out "why, this is violence!" when first attacked, took place in the INTRUST Bank Arena during a first round game between home team Kansas Jayhawks and the Penn Quakers.
"I told him, I told him not to referee last night!" said a sobbing Calpurnia Carreira, widow to the deceased. "I had a dream that his whistle was flowing with blood as many college players washed their hands in it."
Friends and colleagues report that Carreira had always been a harsh and domineering figure, but he had never thought to lift himself above his station. One source claims Carreira had, just the day before, refused three times to put on a mascot hat.
"Umm… does this mean the game is over?" said Jayhawks point guard Devonte' Graham as he witnessed Carreira trip over the uniform, blood streaming over his eyes, pulling his shirt over his head and muttering in Greek as he realized that his colleague and good friend Bruno was among his attackers.
"Is that a yes?"
At press time, the association of NCAA referees had agreed to pay closer attention to the opinions of seers.