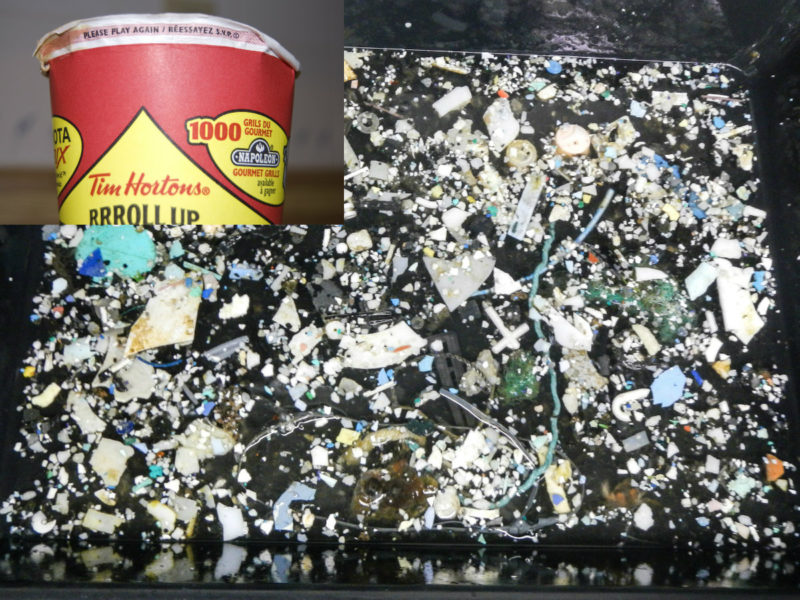 PACIFIC OCEAN – A Roll-Up-The-Rim-To-Win Tim Hortons cup has been discovered in the Pacific Ocean's giant garbage vortex, indicating that Canada is adequately represented among polluting nations.
The soggy, polyethylene-lined cup was spotted in the floating trash heap off the coast of Tuvalu, and likely came from one of the 3,800 Tim Hortons locations in Canada illustrating the nation's commitment to global waste.
"When I first saw it, I thought 'I could really go for a cup of Tims right now,'" said Canadian marine biologist Glenn Darvish who is studying the festering patch of waste that's estimated to be three times the size of France. "And since it was a Roll-Up-The-Rim cup, I had to check and see if it was a winner."
Darvish reportedly dove into the toxic heap, rolled up the weather-beaten cup's rim, and immediately threw it back into the pile after discovering that the cup was not a winner.
Also representing the nation among the suffocating debris was a plastic bag from Canadian Tire and a milk jug from Manitoba.
According to Darvish, the cup will continue to speak for Canada for another 30-100 years as it passes its made-in-Canada materials into the bodies of nearby aquatic life.