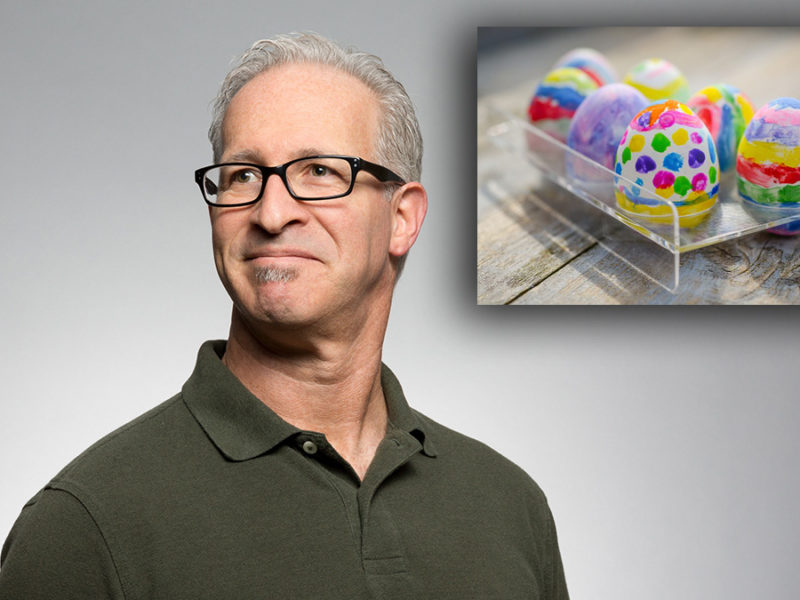 ARBORG, MB – Local man, Edgar Harris, 42,  took time out of his annual Easter holiday traditions today to clarify his stance on Canada's immigration policy, stating that foreigners are ruining this nation by flooding it with their weird cultural traditions before promptly returning to hiding a basket full of chocolate eggs while dressed as a bunny rabbit as a means of honouring a dead God.
"Look, I don't care if people want to move to Canada. That's no problem," declared the outspoken auto-mechanic. "But if they come over here, they better not frighten our children with their crazy stories and scary rituals. In this household, the only beliefs we recognize are the ones that let us commemorate the time a man was beaten and tortured in front of his friends and celebrate that by playing carnival games with children, as the adults all get drunk and eat copious amounts of food. You know, a normal tradition!"
This is not the first time Mr. Harris has spoken out about his thoughts on immigrating cultures. Several weeks ago he went on an lengthy tirade about the cruelty of fasting as part of a belief system moments before announcing that he would be giving up sugar for Lent, a promise which lasted upwards of 28 hours.
At press time Mr. Harris had begun painting eggs to match the colour scheme of his favourite sports teams, a religious holiday tradition he states dates back to his childhood.
Images via Pixabay