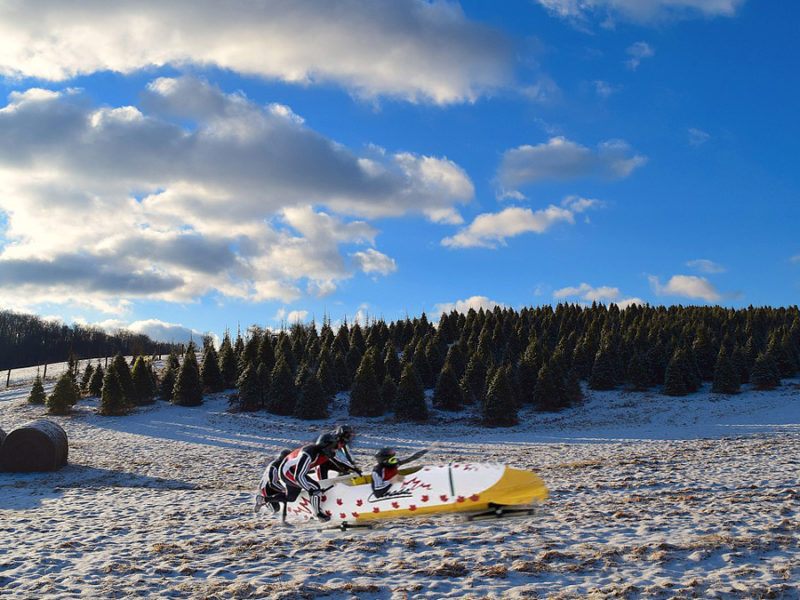 PYEONGCHANG – Despite stiff competition from Austria, Finland and the Olympic athletes from Russia, Canada has won its fifth silver medal of the games in cross-country bobsleigh.
The event consists of four person teams competing to see who who can move their 384 pound sled through the 25km course the fastest. The Canadian team took second place after finishing the event at a blistering time of 5 days, 2 hours and 10 minutes, finishing just one day behind the team of strongmen from Norway.
"I haven't quite processed the win yet," said Canada captain Gord Halbed. "When you're in the bobsled flying at 0 maybe 1 miles an hour you can't think about anything else except keeping the sled steady. Sorry if I'm rambling my adrenaline is just through the roof."
After the North Korean team had not crossed the finish line in a week many suspected the team had defected but it was later revealed they had simply gotten lost in a wooded section of the course.
"This was so much easier when we could dope" reported a visibly exhausted Russian athlete Mikela Hordetsky.
Many are hopeful that Canada can add to their medal tally with the ice fighting finals later today.