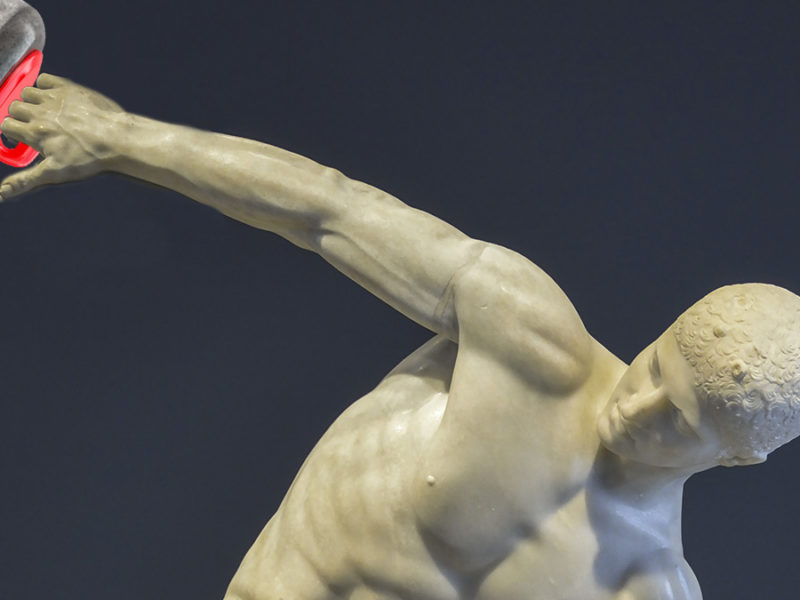 LAVAL, QC – A recent study shows that the original Olympic athletes of ancient Greece, long thought to not practice any winter sports at all, did in fact compete at curling, and did so completely naked, according to historian Leo Therriault.
"Picture a naked Greek man, maybe not quite as intensely fit as one of the track and field olympians, probably a bit older, bent down in a deep crouch on the ice just giving a hard stare into the distance," stated Therriault at a press conference in his home. "I have some mosaics in my basement from dig sites, if you want to see."
Historians have long known that the Olympics of ancient Greece featured athletes who competed in the nude in order to celebrate their physical perfection, however this new discovery broadens the notion of what the Greeks regarded as "perfection."
Although curling was previously believed to have been invented in Scotland many centuries after the ancient Greek Olympic games ended, Therriault's discoveries suggest otherwise.
"Wanna know what they did with the brooms?"
Therriault is currently developing a new theory that suggests ancient Olympians also competed in nude bobsleigh, and he'll be prepared to publish that study as soon as he finds three other people to test it out with.