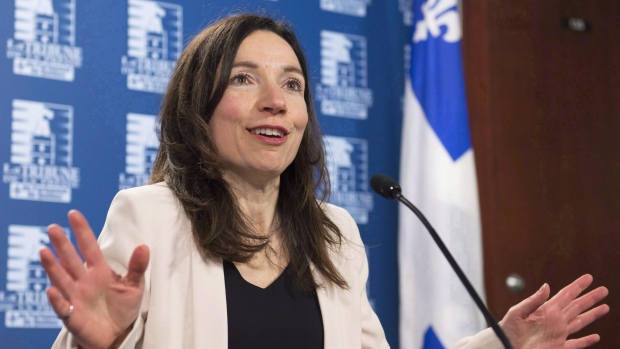 OTTAWA – Claiming that leader Martine Ouellet does not respect their unique position within the Bloc Quebecois Party, 7 out of 10 Bloc MPs have chosen to leave.
Tension has been building for months ever since a proposed agreement to give the MPs more self-determination failed. However numerous observers say the struggle goes back even further, when Bloc MPs refused to sign the party's constitution.
"We are tired of our rights and special MP culture being trampled upon," said defector Louis Plamandon. "In light of Ouellet's refusal to award us the power to make decisions on the issues that affect MPs the most we have no choice but to go."
The decision was made after a hard fought referendum campaign in the Bloc's lobby. Although the No side campaigned hard, and bussed in many Ouellet supporters to pressure the vote, ultimately the Yes side prevailed by a razor thin margin.
"All [the defecting MPs] want is more, more, more. We already pay them a ton of money. Plus they are so rude when we visit their ridings," said a Bloc party official.
The new members will create their own political party, called Bloc Quebecois Deux, although they still plan to use the original Bloc's currency, infrastructure and military. They have already reached out Lucien Bouchard to see if he would come out of retirement to lead them.
For her part Ouellet was not yet ready to comment on the development, as she was too busy thinking of new dog whistles to replace 'money and the ethnic vote.'