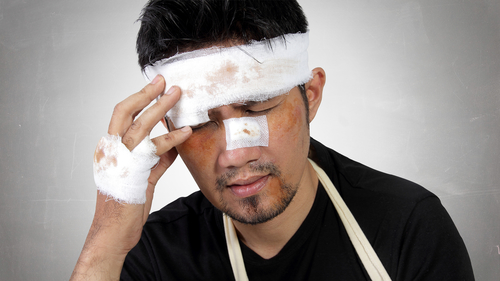 Langley, B.C. – Sources are reporting local man, Josiah Thompson, just realized that he was not as adept at hand to hand combat as he thought he was before engaging in it with another patron of Fort Pub.
"I absolutely destroy at Mortal Kombat" reported Thompson. "But it turns out real fighting is very different. Almost no transferable skills."
The fight started about a discussion who bumped into who, which evolved into a spirited forum on who was a fuckwit who should watch where they are fucking going. After the two parties could not come to a consensus they decided to better articulate their points using shoving, grabbing and punching.
"I kept psyching myself up to put him in this hold that I saw in a MMA youtube video I watched" said Thompson. "Then every time I would raise my right arm it was like boom, another fist to the face. I got in one good punch but that just broke three of my knuckles. In the movies they just go down in one punch."
"I think Josiah was trying like a rope-a-dope thing where he waited for the other guy to tire himself out by letting him kick the shit out of him. It did NOT work" said Thompson's work college Ayla Chet.
Fighting is the last in a long line of activities that Thompson thought be good at before he did them including dancing, representing himself in court and sex with another person.