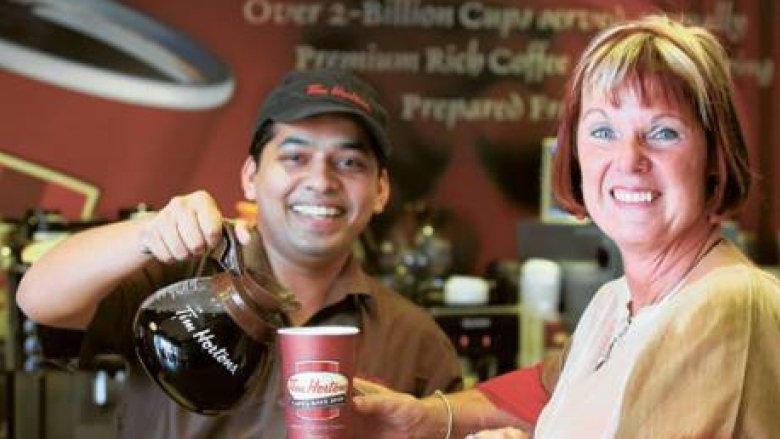 COBURG, ON — After cutting employee benefits and paid breaks, the heirs to the Tim Hortons fortune are encouraging their minimum wage employees to make up the lost earnings by inheriting multi-national coffee chains of their own.
"I understand our employees' anxiety, but take it from me – inheriting an already-successful corporation is really easy," explained Jeri Lynn Horton-Joyce, daughter of the late Tim Horton.
Following a provincial minimum wage hike to $14 per hour, the Tim Horton heirs claimed to have no choice by to slash paid breaks and benefits, before encouraging employees at their Coburg location to "explore their inheritance options." The counter staff was reportedly told to offset lost wages by checking if they are currently the heirs to other coffee chain fortunes, such as Starbucks or Country Style.
"Even in a pinch, inheriting the Coffee Time corporation would be worth something," said Ron Joyce Jr. son of co-founder Ron Joyce.
The Joyces also emphasized the high income to work ratio of inheriting incredibly profitable businesses with established name brand and low overhead. "You don't even have to sell good coffee or food," added Joyce Jr.
"Also, if you just slap Canadian flags all over the place, the money just keeps rolling in with no effort required. So maybe try that and then you can pay for your own benefits," continued the excited millionaire from the Florida mansion where he is currently wintering.
For those employees who really wanted to make it in today's competitive workforce, the Joyces also recommended marrying someone with an even bigger inheritance than you have