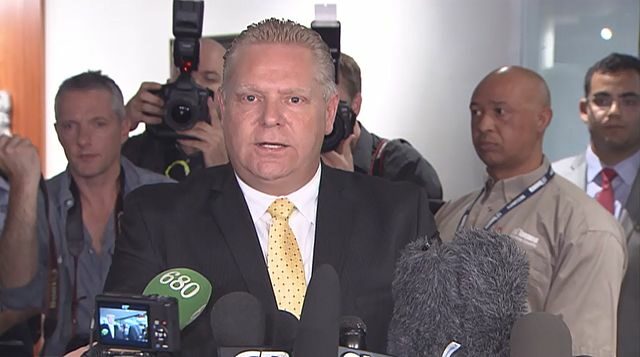 TORONTO – A successful mid-level hash dealer named Doug Ford has announced his leadership bid for the Ontario Progressive Conservatives.
The entrepreneur made the announcement earlier today among family, friends, and pushers.
"To my supporters and customers, thank you for believing in me," said the businessman. "I have gotten to know many of you in the basements and dark alleys throughout the province. For years, Kathleen Wynne and the Liberals have not been giving Ontarians a fair cut in the deal."
The man who is responsible for keeping Etobicoke well supplied in the 1980s said that he didn't want to see the PCs fall into the hands of the Colombian elites.
Ford touted his strong business skills, being the primary employer of young people, and has an intimidating presence that "you don't want to fuck with."
Some of Ford's promises includes lowering taxes, hydro bills, and never getting high on his own stash.