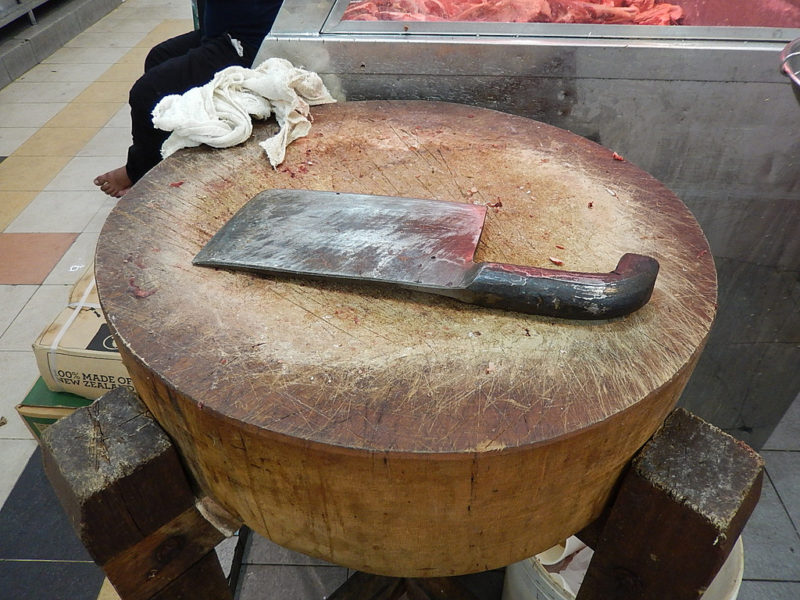 NEW YORK – Proving his dedication to the craft of acting, Daniel Day-Lewis is still roaming the streets of New York city with a cleaver, even though principal photography on Gangs of New York wrapped more than a decade and a half ago.
"Nobody else inhabits a character like Daniel does," said Brendan Gleeson, running for his life while Day-Lewis chased him with a hatchet. "This is why he's one of the world's greatest living actors."
While most actors consider the role over when a film premiers, Day-Lewis holds himself to a higher standard, and shows up at Leonardo DiCaprio's house every night with a knife and pig carcass, to teach him what is and is not 'a kill'.
"Every night, I wake up to find him sitting there, shirtless and draped in the American flag," DiCaprio said. "The only way I can get any peace and quiet anymore is if I freeze myself into a dead horse."
Even though Day-Lewis has thrown himself completely into other roles since 2002, artists who know him say he's had secret cuts of meat hidden on his person for every single performance.
"What you need to understand about Lincoln is, it's actually Daniel Day-Lewis as Bill the Butcher as Jack Slavin as Daniel Plainview as Guido Contini as Abraham Lincoln," said director Steven Spielberg. "That's the whole point of the movie."
At press time, following Day-Lewis's example the entire United States was method-acting the role of a xenophobic nativist.