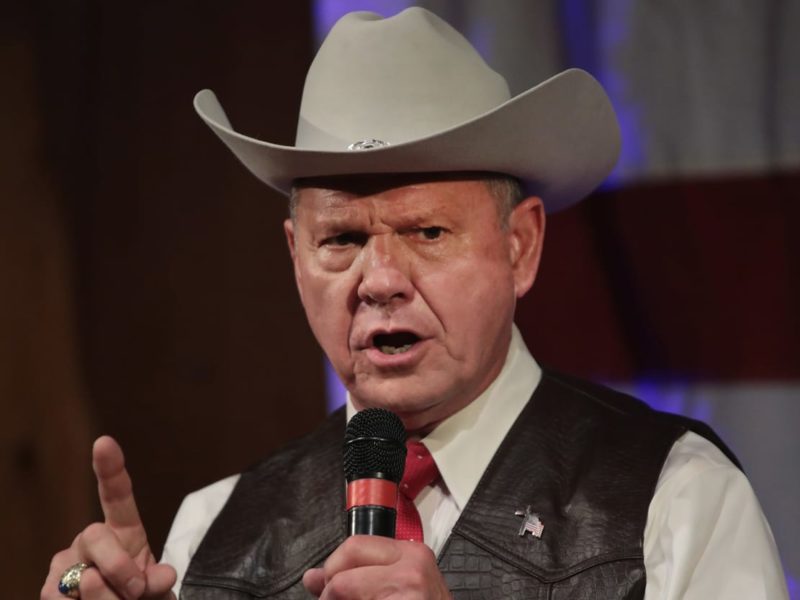 ALABAMA — Failed Republican senate candidate and noted predator of underage girls Roy Moore has announced plans to "stay on brand" and refuse to concede defeat.
"This election is barely 14 hours old – the perfect amount of hours to force Alabamians to accept me," the embattled Moore told cheering supporters at his campaign HQ. Despite a long campaign that saw 9 women come forward with accusations that Moore pursued them romantically when they were underage, the fiery candidate still vowed not to take no for an answer.
"Age ain't nothing but a number," the known creep told his campaign staff, "And also numbers ain't nothing but a number, so I won't let 'losing by 22,000 votes' stop me now!"
The controversial Roy Moore has a long and documented history of refusing to accept being told no. From being twice fired by the Alabama Supreme Court for defying the Constitution, to being refused entry to the Gadsen Shopping Mall for repeatedly stalking underage girls, Alabama voters know Moore for his stubborn, almost fanatical refusal to accept legal rulings.
"That's why I voted for Roy Moore," said Alabama voter Mary Winthrop, 55. "Who better to refuse to take 'no' for an answer in Washington than a man who once picked a up a 14-year-old girl outside of her mother's own custody hearing, while he was district attorney!"
Added Winthrop, "Oh, and also all the stuff about making it illegal to be gay."
Back at his campaign HQ, Moore remained stalwart in his refusal to accept defeat, despite statements by the national media, GOP, President Trump, and the Alabama Secretary of State. "If I could pick up high school cheerleaders at football games back when I was a creepy 35-year-old, then I'm not done yet. It's in God's hands now."
Reached for comment, The Lord Almighty God said, "I voted for the Democrat."