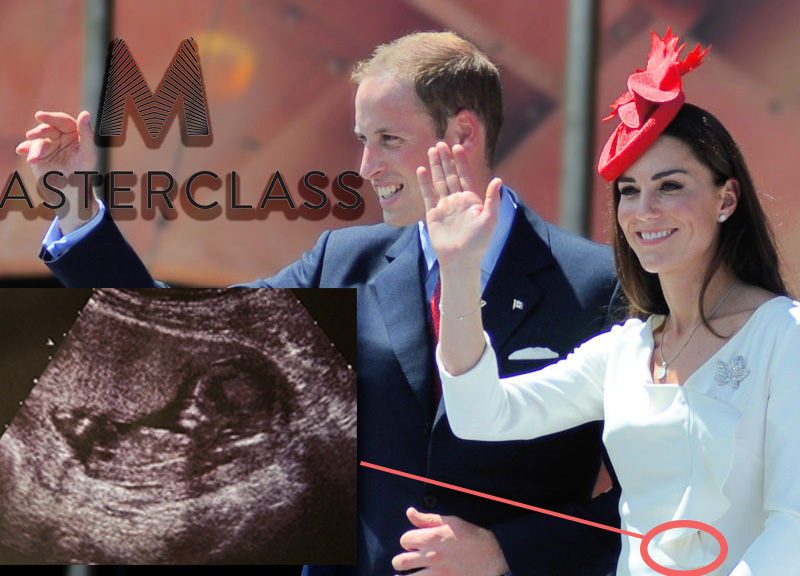 LONDON – Master Class, the online education platform featuring celebrity instructors like Serena Williams and Martin Scorsese, has made history by signing a contract with the fetus inside Kate Middleton's uterus to teach a course entitled: Being a Royal Baby.
"I couldn't be more thrilled to lead students in a step-by-step fashion on just what you have to do in order succeed at this elite level," said the fetus, who has not yet been given a name because he or she is not born yet. "I feel that it's so important that, once you succeed, to pay that success forward to the next generation."
The Royal Baby MasterClass will include 87 online videos from the developing infant who is 4th in line to the British throne. Lesson headings include 'Living off a Royal Placenta,' 'Preparing to Emerge from the Royal Vagina,' and 'How to be the Result of Sex Between Two of the Few People in the World Who Can Make Royal Babies.'
'We are so lucky to have this unnamed fetus as an instructor' said David Rogier, CEO and co-founder of MasterClass. "To have someone who has risen to the top of their profession at such a young age, well, there's no question he or she is a genius."
"I've faced a lot of dark times along the way," recalled the progeny of the Duke and Duchess of Cambridge. "But I found my way. Everyone has a different way of becoming a royal baby. This is just the way I did it. Hopefully others can learn from it."
The future royal baby will begin filming his instructional videos next month from the BBC studios installed inside Kate Middleton's womb.