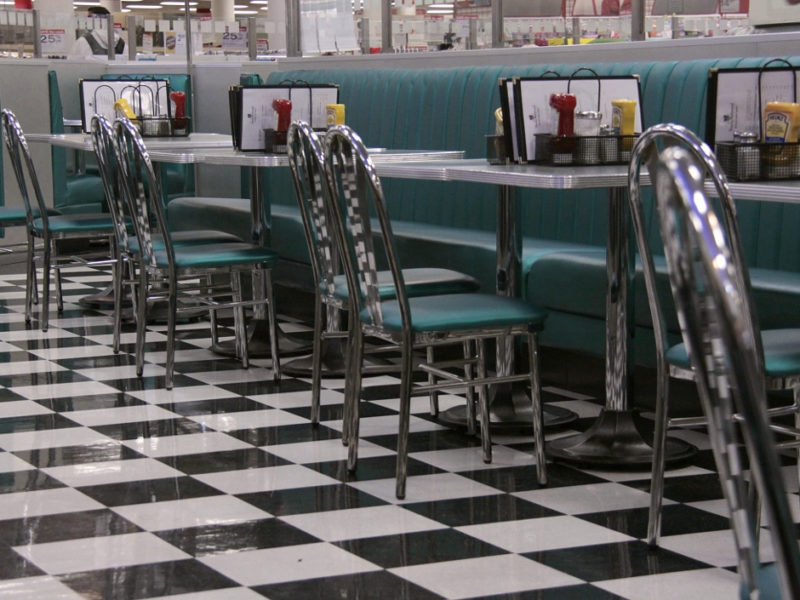 FORT ERIE – Over the course of an extended brunch date at local institution Ted's Fine Dining, one couple has discovered the only music that has been played at the restaurant during its 23 years of business has been from Styx's eponymous album, Styx.
"We're usually only here to grab takeout," said Jenny Frakes. "But this afternoon we decided to sit down. Halfway through hearing Movement for the Common Man for the second time, we knew something was up."
Ted's Fine Dining, affectionately known to regulars as Ted's, is named after long-time owner and head chef Ted Delaney. When speaking about Ted, friends and family often note his generosity, his passion for comfort food, and his all-encompassing love for the music of pop rock titans Styx, specifically from the year 1972.
"Ted loves him some Styx, no secret there," said frequent diner Glenn Smathers. "I suppose I never noticed it was just the one album playing, seeing as how early-career Young and DeYoung hadn't quite developed their distinct musical voices yet."
"Then again, I don't know much about music. I've just listened to this album on loop for 15 years."
When asked if he would ever consider playing any other Styx albums at the restaurant, such as platinum classic Killroy Was Here, Delaney seemed highly opposed to the notion.
"Yeah, that's not really Ted's style or Ted's style if you get me," said Delaney. "Those chords halfway through Best Thing, the percussion in Right Away. That's what I live for. They just don't make Styx albums like that anymore."
At press time, after listening to Lady for the first time, Delaney was quoted as saying 'that's not Styx' and 'how could they do this.'