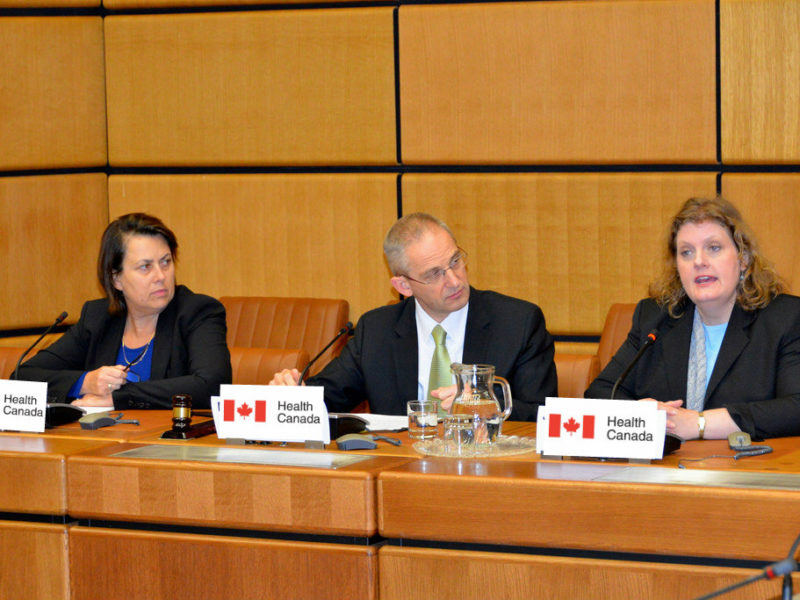 OTTAWA – Health Canada and the Canadian Food Inspection Agency are changing their food safety regulations and guidelines on eating something that fell on the floor.
"When it comes to consuming dropped food items, three seconds is the new five," explained Dr. Larry Binh of Health Canada's Salvaged Food Safety Division. "Whether the item be a slippery vegetable in a stirfry, a greasy peanut, or runaway Smartie, count to three, not five. Those extra two seconds can make a world of difference as the bacteria will have less time to race across your floor to the food item in question."
Dr. Binh clarified that a two second rule for pizza that lands face-down still remains as an exception.
"Unless it lands on a rug or something, then it's best to pick off the hairs or dirt before consuming," added the food specialist.
Safe food cooking temperatures will also be changed from 'good enough' to 'pretty hot', but "sizzling hot" will remain as the standard for sausages cooked on a barbecue on a hot summer day as well as the smell check for expired milk.
Splashing some water over your hands after using the washroom before meal preparation will be strictly enforced for both private and commercial cooking.